When you look back at the past year, what do you see?
2021 was far from the Renaissance period most expected…
Instead of rapid regrowth, endless opportunities, and going back to normal, we experienced a strong global recession and still lived through the shockwaves of the earlier pandemic, fearing new restrictions.
If you too feel like you've been 'robbed' of a few years of your life because of lockdowns & greater forces of chaos, then what is your next move?
As you can see, the situation is far from over yet…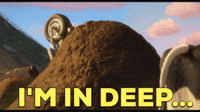 By the time one problem starts to disappear, a new one materializes on the horizon.
And if you plan to just wait until the government sorts this new geopolitical crisis out, you'll probably again waste one, or more years in the process.
That's the exact reason why I've launched my Lifestyle Design Academy, my premium 8-month live mentoring program that teaches you how to thrive and maximize your dating, social & financial success even during these challenging times.
Click HERE to learn more about it.
Over the past few days, hundreds of men from dozens of countries globally have already joined the program and started to bond with each other, sharing their goals and planning epic projects in the LDA brotherhood group.
If you're interested in learning precisely how the Academy works and how it can help you max your social, sexual, and career results in 2022, check my latest video.
In it, I run a detailed walkthrough of every single part of the Academy, revealing how the coaching, networking, accountability systems & practical modules function and develop week by week.
Click on the link below to check it out:
P.S. Less than 24 hours left to join the Lifestyle Design Academy. Join me today and let's make this year pivotal to our future!
I've opened the enrollments for this program one week ago and we're very close to reaching the maximum student capability for this round of the L.D.A.
The ambitious & committed guys who will manage to book their spots are in for a very epic ride…
That's because taking part in the Academy is the closest thing you get to being mentored 1-on-1 by me in person, for a full eight months.
This is not another cookie-cutter, pre-recorded nonsense program that will sit on your hard drive for years.
This is a 100% Live program with live weekly Zoom lectures, 6 months of live masterclasses with world-class guest coaches, and 24/7 networking & accountability on our global LDA group including 600+ members from the previous years.
And if you join, you also get access to an exclusive suite of bonuses including 200+ hours of value-packed webinars, entire conferences, courses, Q&A panels, seduction encyclopedias & more.
If you're tired of wasting your life and want to make 2022 a year worth remembering, click HERE to start your journey.
See you in the first class 😉