They say Ego is the enemy of growth.
I'd argue it's pretty damaging to your sex life as well.
After working with tens of thousands of men in the past two decades and gathering feedback from hundreds of women; it became clear that most men are falling well short of the type of pleasure possibilities they could give and receive in the bedroom.
For most guys, it's all about 'performing'…
Endurance.

Powerful thrusts.
Staying hard.

Thinking about maths equations to try and last 10 minutes
It sounds more like a mechanical chore than a lustful and mindblowing love-making session that leaves her quivering and ruined.
If you're robotic, repetitive, and unresponsive to her cues and trigger points, your partners will likely have average experiences, possibly fake orgasms and eventually grow dissatisfied and look for a truly good f*ck elsewhere. Brutal I know, but it's true.
The amazing part is, most never bother to even try to learn the erotic arts, but with a little humility, study, and experimentation, you can easily become part of the 1% of unforgettable lovers.
If you're seriously committed to becoming the best lover she'll ever meet, I strongly urge you to keep these two rules in mind:
First, there is a whole world of extreme pleasure beyond classic penetrative intercourse.
In fact, for a large percentage of women, the climax will only be reached through extensive foreplay and good mental stimulation (aka mindfuc*ing).
Second, every girl likes it differently.
Just because your ex enjoyed a tornado tongue down there, it doesn't mean other women will. Paradoxically, the same 'technique' and intensity of stimulation that will make a girl c*m within a minute might cause intense discomfort and pain to a different one.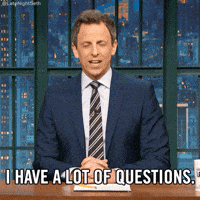 Never assume you know what she likes, but always ask her.
To learn more on this topic, watch the latest and final video chapter in my 'Female Sexuality' series with Psychology Ph.D. Saida Desilets. Link below:
P.S. In less than 48 hours, I'm going to permanently close the enrollments to my 8-month personal mentorship program, the Lifestyle Design Academy.
So far, hundreds of brave men from very diverse backgrounds, age groups, and locations have joined this year's LDA and are already getting involved in the community.
With me as your guide, we'll get straight into completely recreating your life, optimizing it for fun, sexy ladies, a fulfilling career, passions, and loyal brothers on the journey ahead this year.
You also get six months of advanced coaching webinars with elite guest mentors like Saida where they reveal top tier secrets and practical strategies to maximize results in key areas of your lifestyle––most of this stuff is way too controversial, and X rated to be uploaded on YouTube ;)
If you're ready to leave your Ego at the door and embark on a journey that will absolutely transform your life: