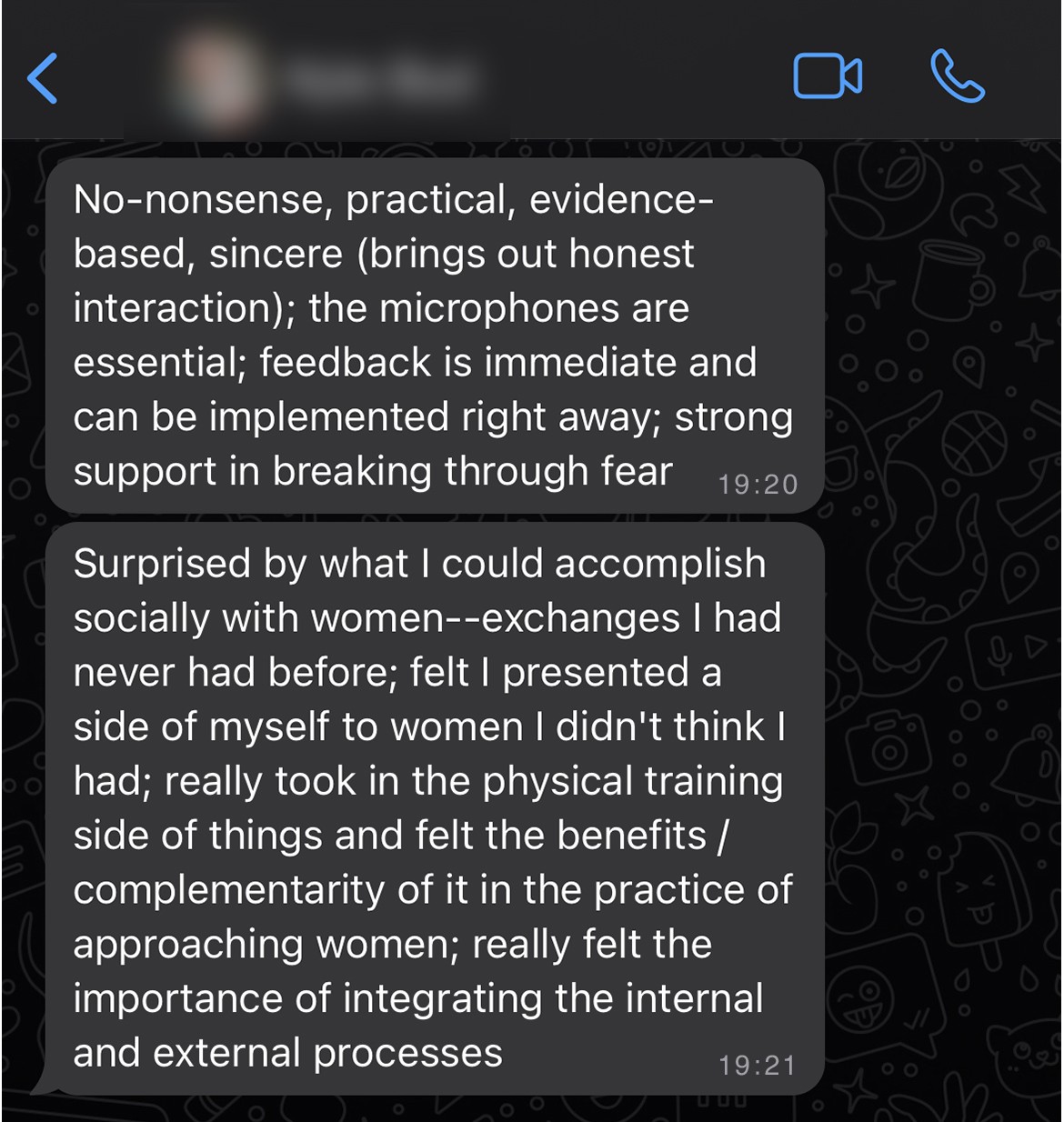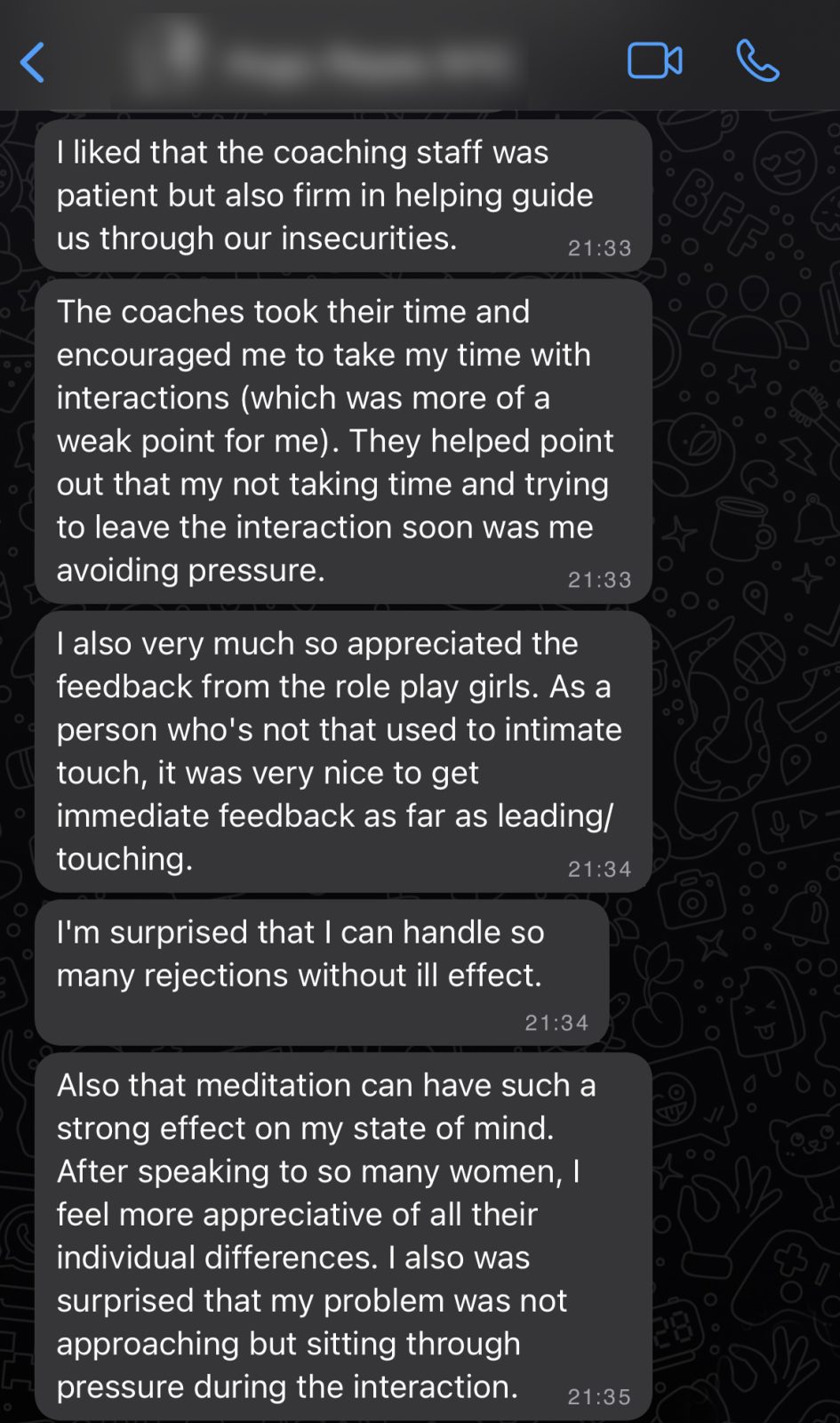 Loved James' teaching methods
I loved the inner game structure of this course. I like that James teaches the right mindset and principles through which I can implement my special way to operate, and his spontaneity and simplicity, the cool mindset and importance of seduction.
Rolf (27), Real Estate Investor

I am f***ing proud of myself
I like how this course is organised in a logical way and it gives you the fundamentals. Like most of the contents of TNL it is amazing. My gratitude to this company increased even more after digging more into the DA and other contents. I just want to thank you guys, through your videos and advice I started to approach girls in situations I would never expect (streets, train stations, etc.), just being honest about my intent. The funny thing is that, even when I get rejections, I still am f***ing proud of myself! Plus I got some numbers, dates and I have been already in some hilarious situations.
Dennis (34), Engineering Consultant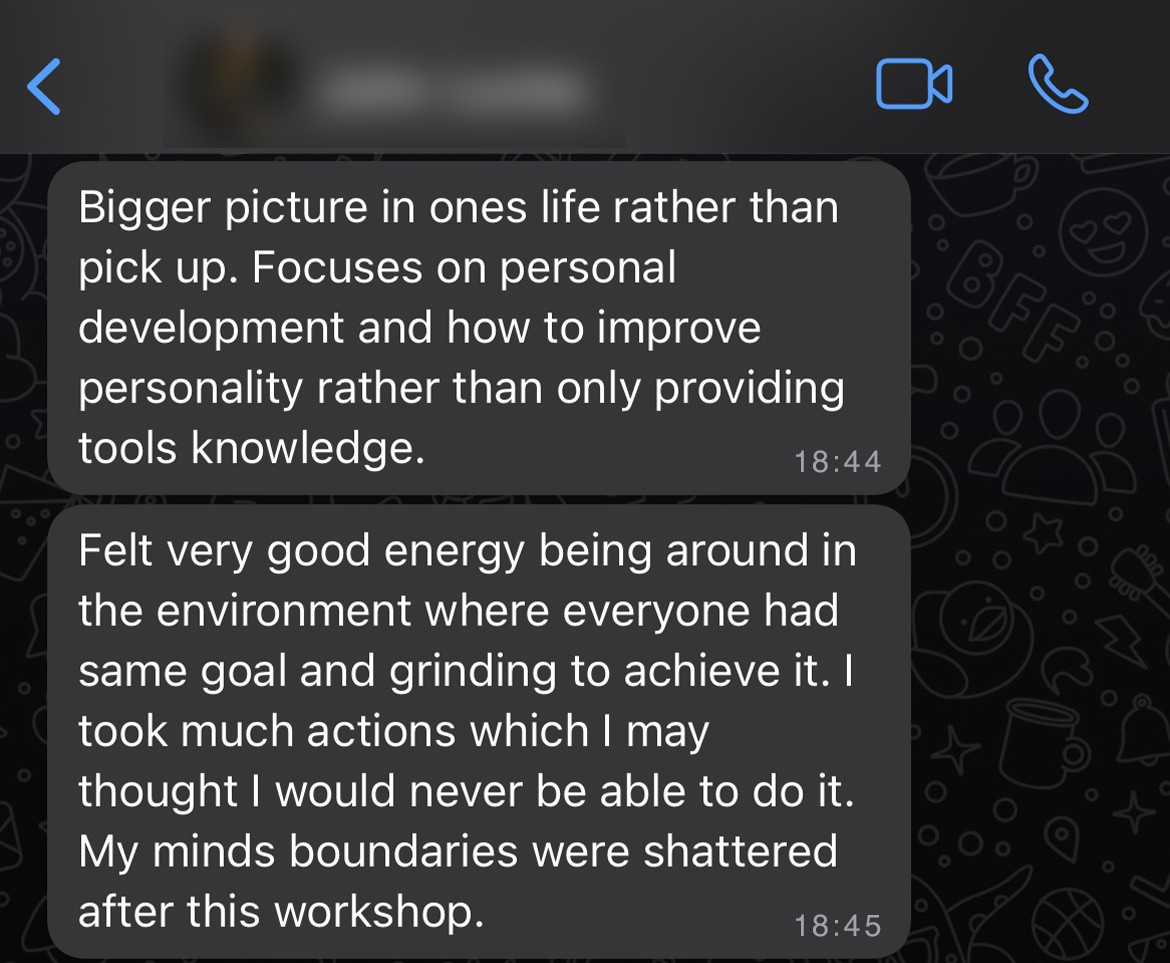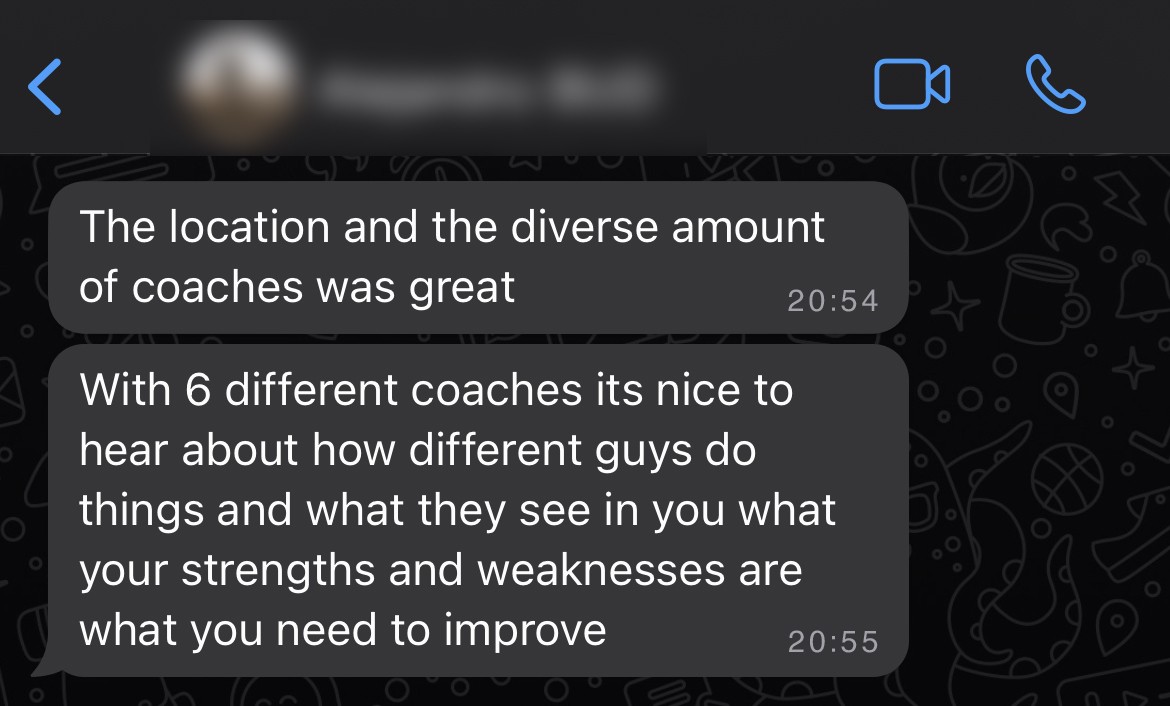 I recognized the value this program offers
I liked that this course has steps that are digestible and logically sequenced. It also has very well balance in terms of cognitive, affective, and behavioral content. Yes, the program offers value. At the same time, people need to be able to recognize it. I did. The delivery in terms of pacing, sense of humor, anecdote sharing, structuring of content were strong. It's clear that the knowledge given was from a wealth of experience and kind of like the iceberg model in cultural learning...it was given both at a collective surface level and subjective deeper level.
Leslie (26), Music Producer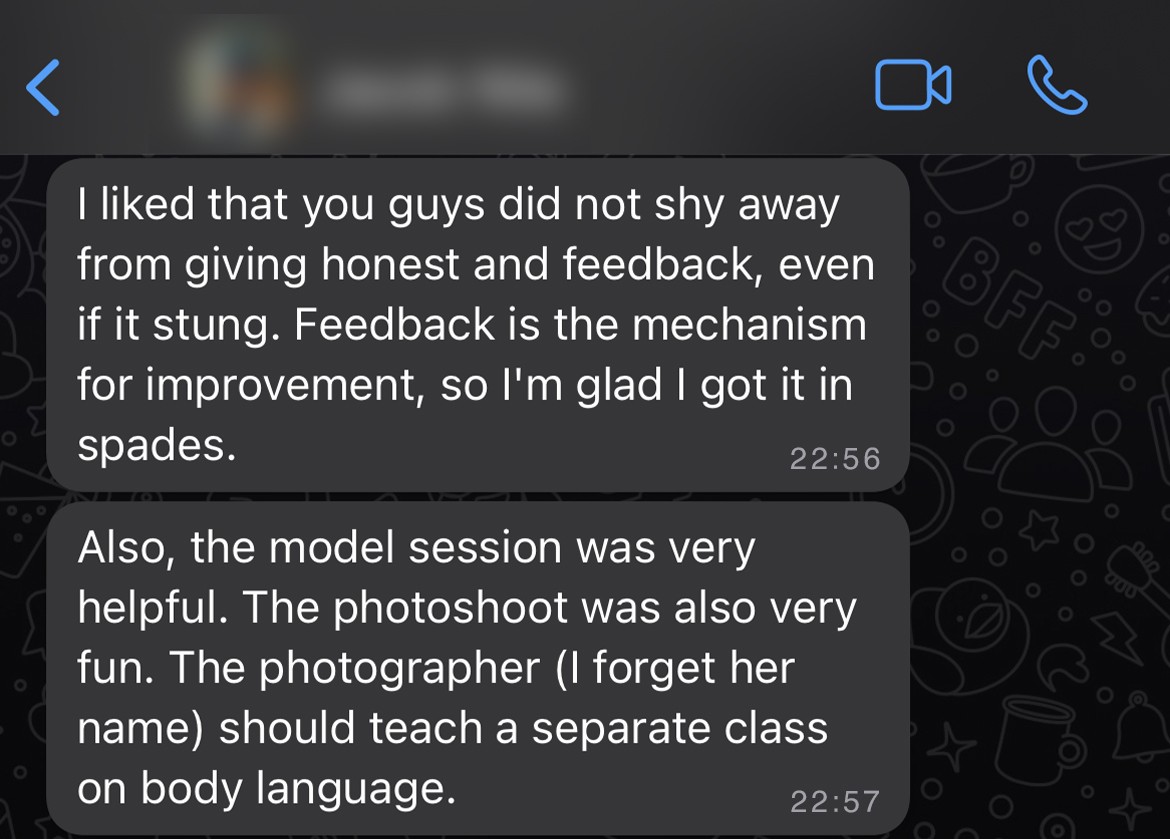 James Marshall is doing God's work
I gotta be honest... I wouldn't change a thing. For me it was pragmatic, realistic, and no bull shit from the jump. The structure kept these three things in line throughout. This course is everything any guy (who actually wants to improve his success with women) needs to take. As for James' coaching, words really fall short here. Without stumbling across James' free content (and then purchasing a couple courses) I wouldn't have the worldview or be the man that I am today. In short, James Marshall is doing God's work. It's rare to find a world-class teacher that can impart his knowledge while exuding so little ego and attachment to it.
Joshua (31), Senior Customer Support Associate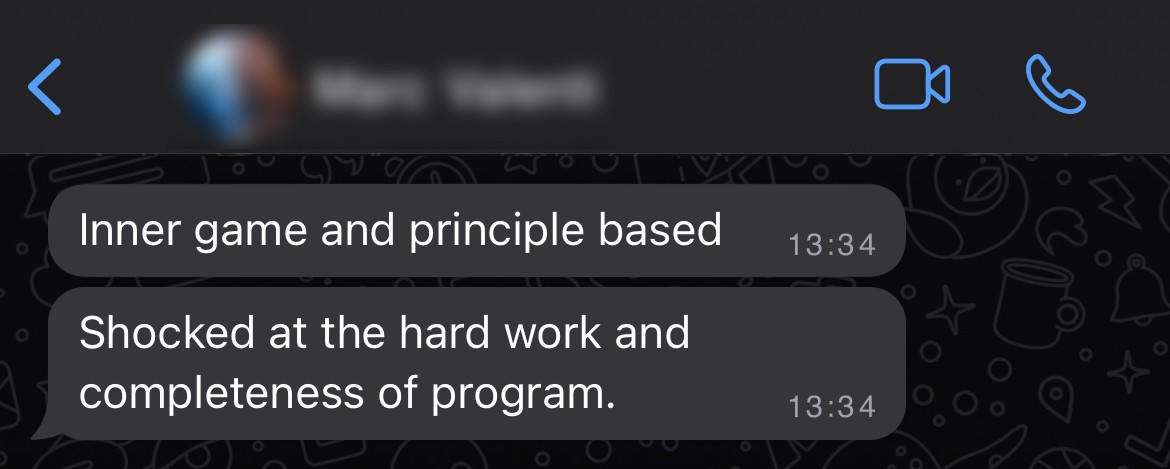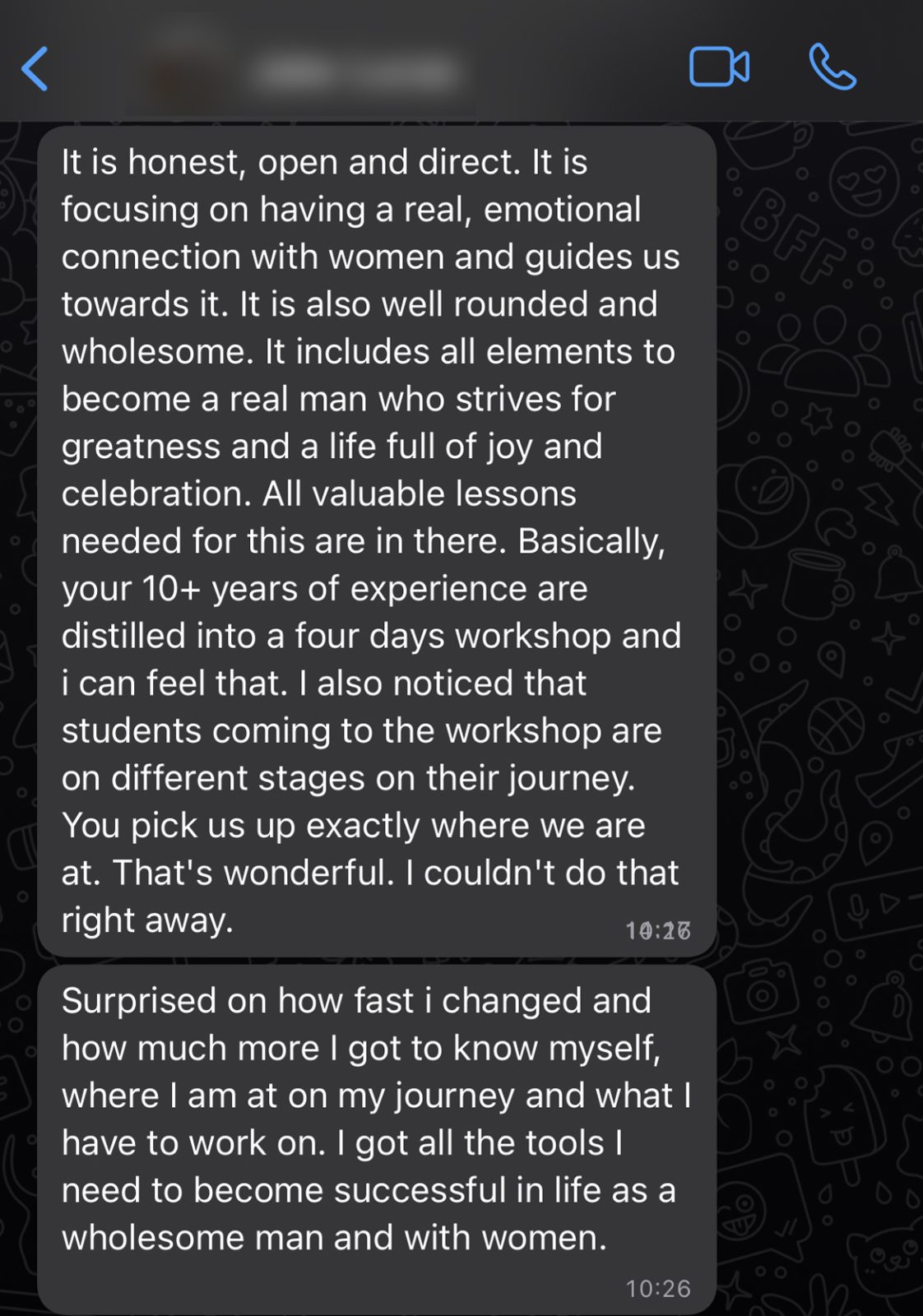 This type of course is essential
The amount of content was beyond my expectation for the price. This type of course is essential. Talking to "strangers" is not only possible, but welcome by 90% of people depending on their daily or momentary mood. I understand there is a small percentile of men who will ever discover this type of instruction which makes this elite knowledge in the same way reading was once held secret by a ruling priest class. This should be required learning in every 7th-12th grade class worldwide.
Jacob (45), Entrepreneur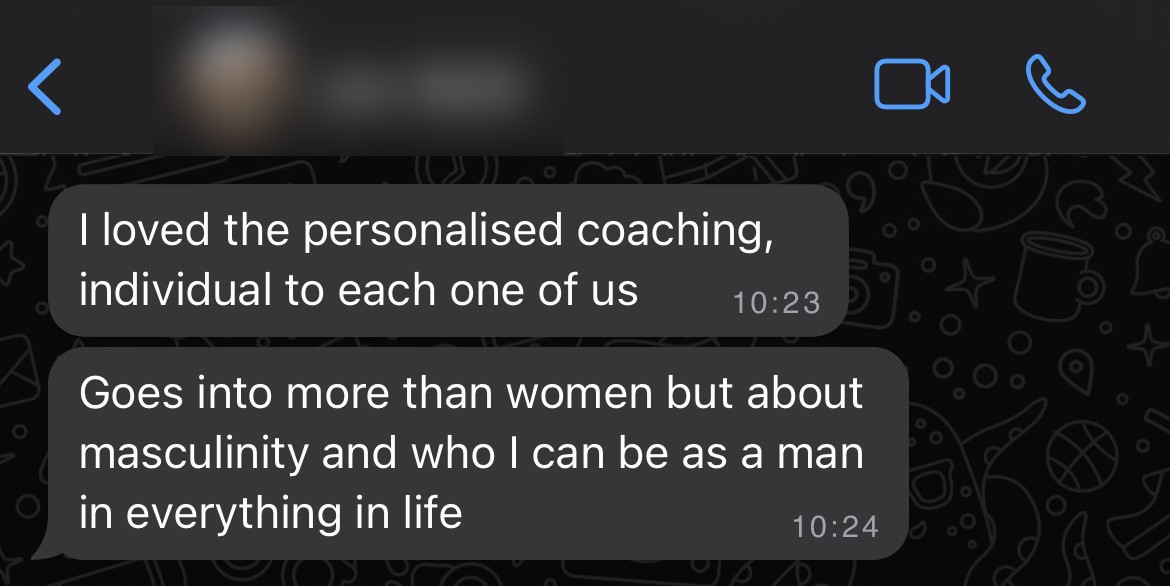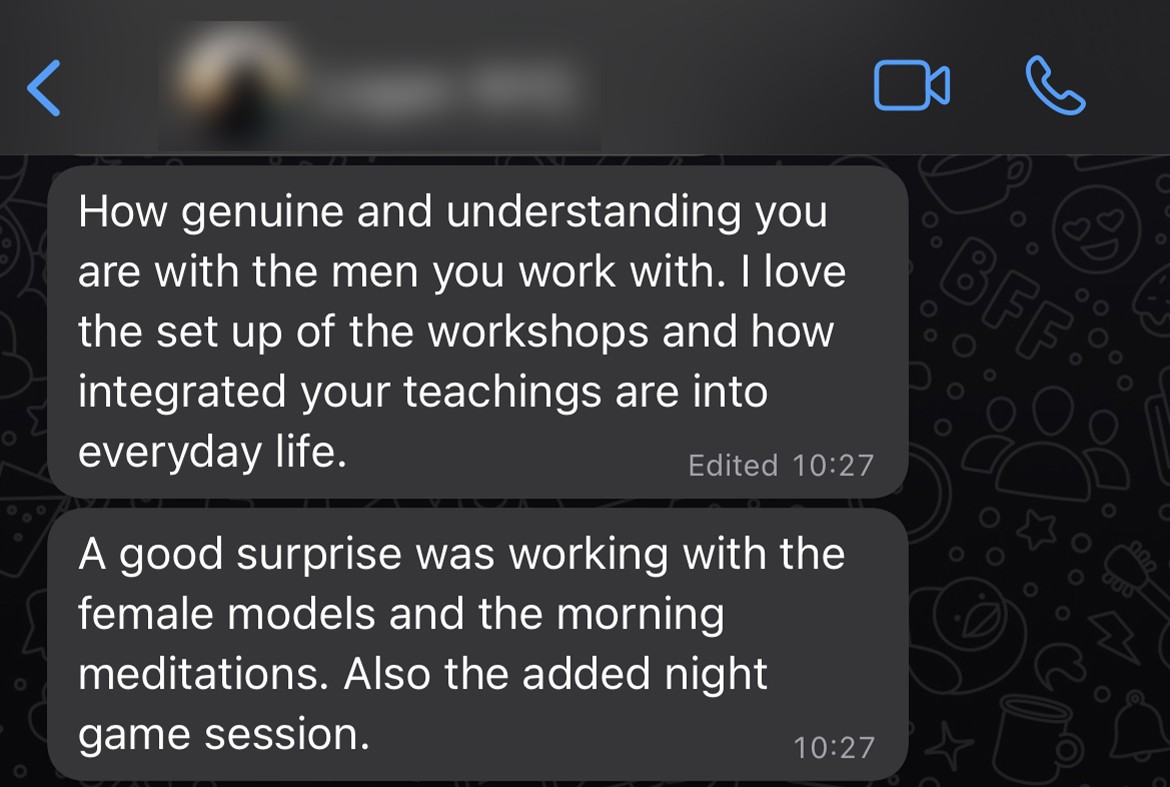 More than I could dream of
I loved the feedback we got, the very detailed content, the honesty, the directness, the generosity of everyone. The effort you put into everything was a positive surprise. Thank you for walking an extra mile for us! I am really grateful for having attended this workshop! It helped me live a much more colorful and alive sexuality than I could even dream of.
Matthew (28), Software Testing

Honest and personalized feedback
I really appreciate the honest personal feedback for everyone participating. I liked the detailed sharing of James' personal intimate experiences. He's a great teacher and gives very personalized feedback so everyone can understand it. I especially appreciate the time taken to answer everybody's questions.
Glenn (36), Sales Manager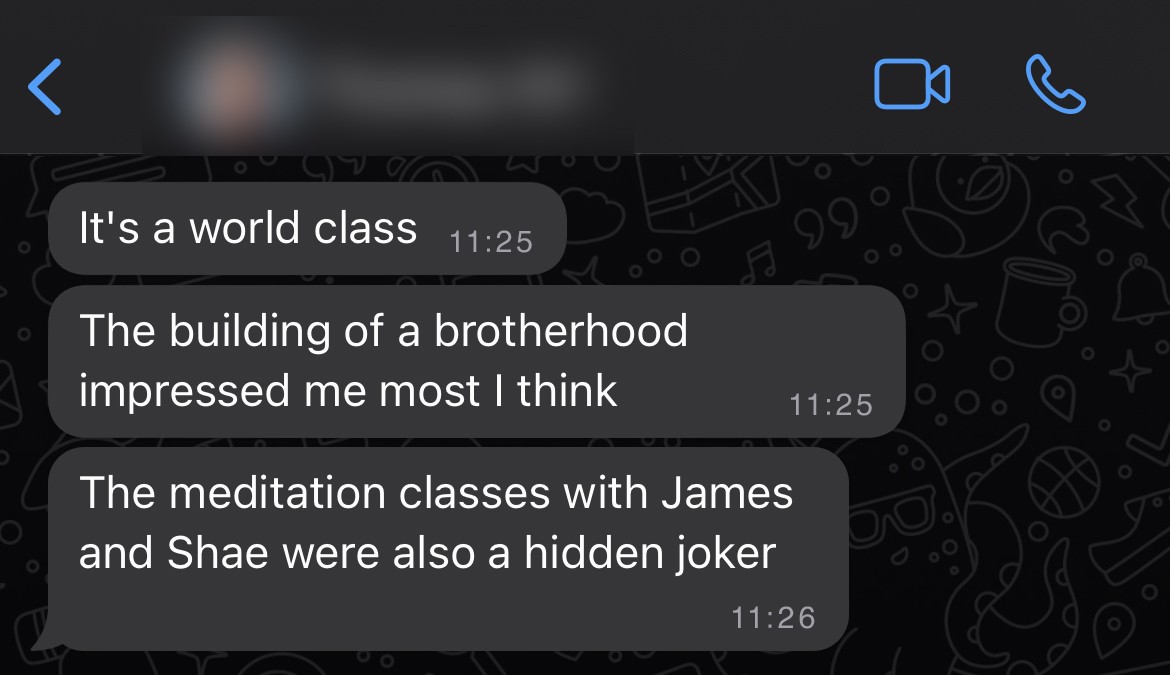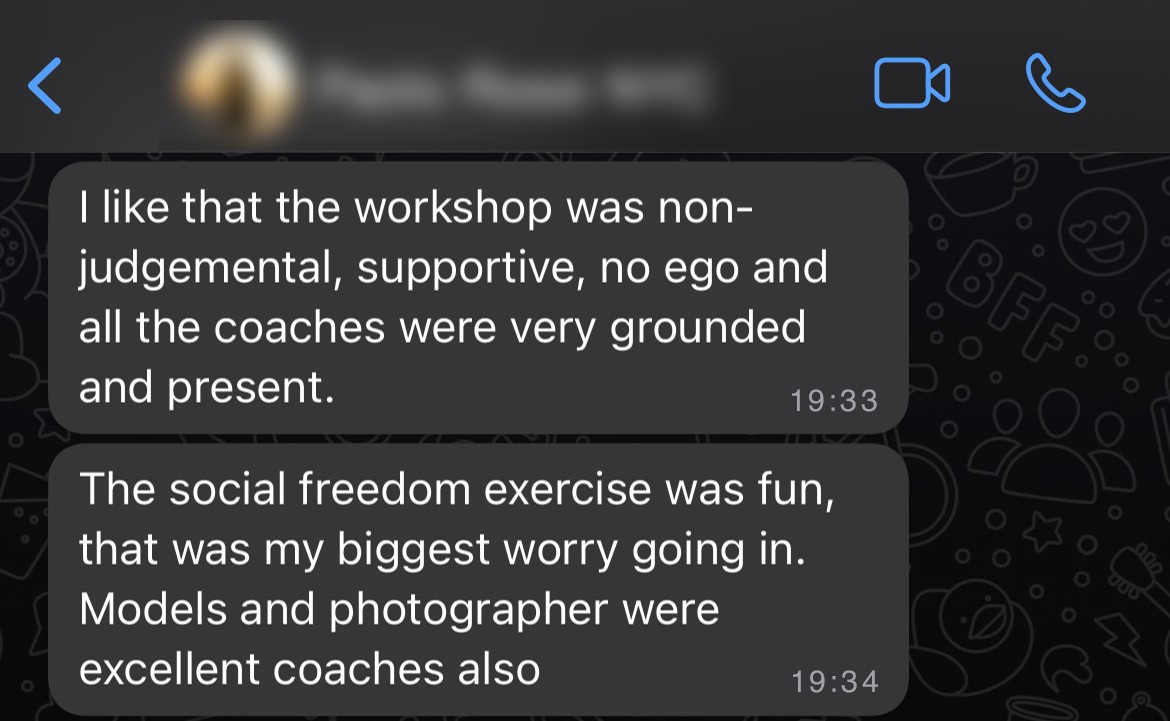 Holistic approach and perspective
I loved Shae's classes. I got lots of new ideas and frames to work with! He is always giving great feedback and taking care of his students. I especially enjoyed all his tips during my last roleplay, where I really got into it and had some breakthroughs. He somehow brings a different perspective in the whole teaching, I may call it holistic. He puts things in perspective and questions our motivations and my impression is, that this helps our interactions with women to come from a deeper place and makes them so much more real.
Kevin (40), Interpreter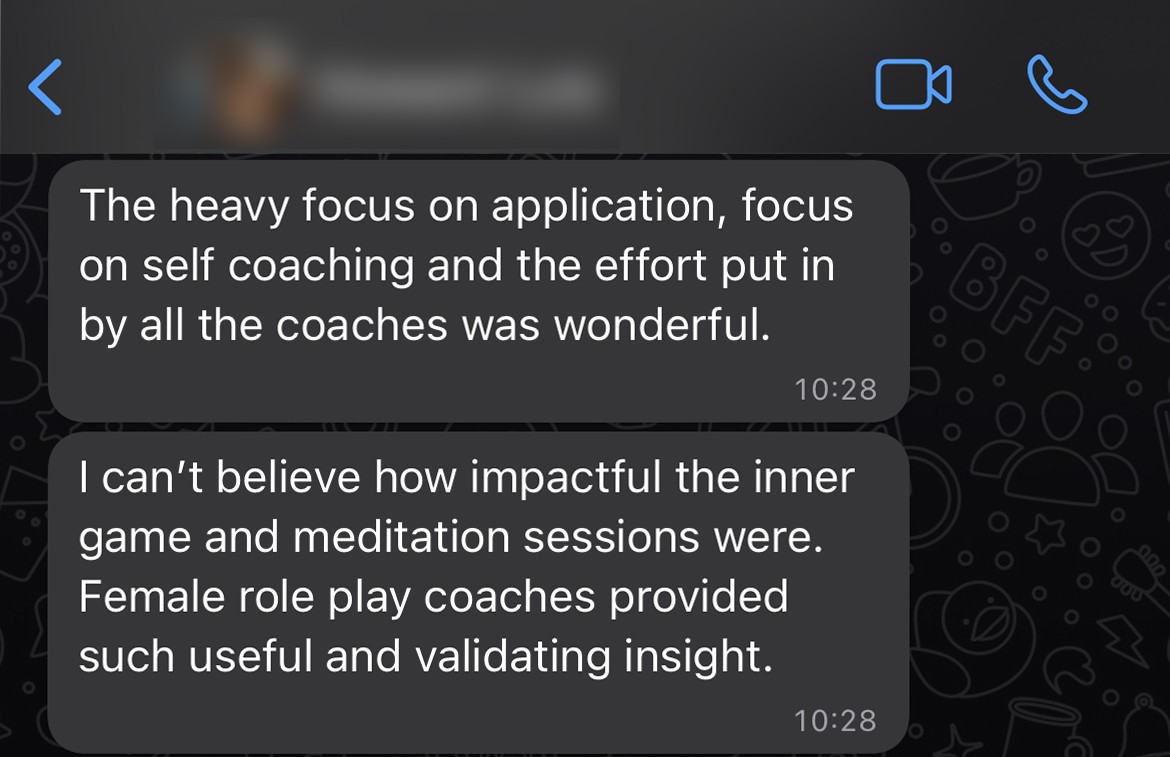 'Natural' game really makes sense to me now
I really liked that all of the coaches were very real and down to earth. I felt that you were all approachable and that I could ask about anything. I felt like you were genuinely invested in helping us as much as possible. I also think it helped to see that a relaxed, low-energy style of game can be successful. I think I came away from the workshop feeling like learning seduction is difficult....but its not complicated. I was surprised by how simple the ideas were. I was surprised that at no point did I feel like I had to change who I was as a person while I was approaching - calling it 'natural' game really makes sense to me now.
Harry (40), Data Processing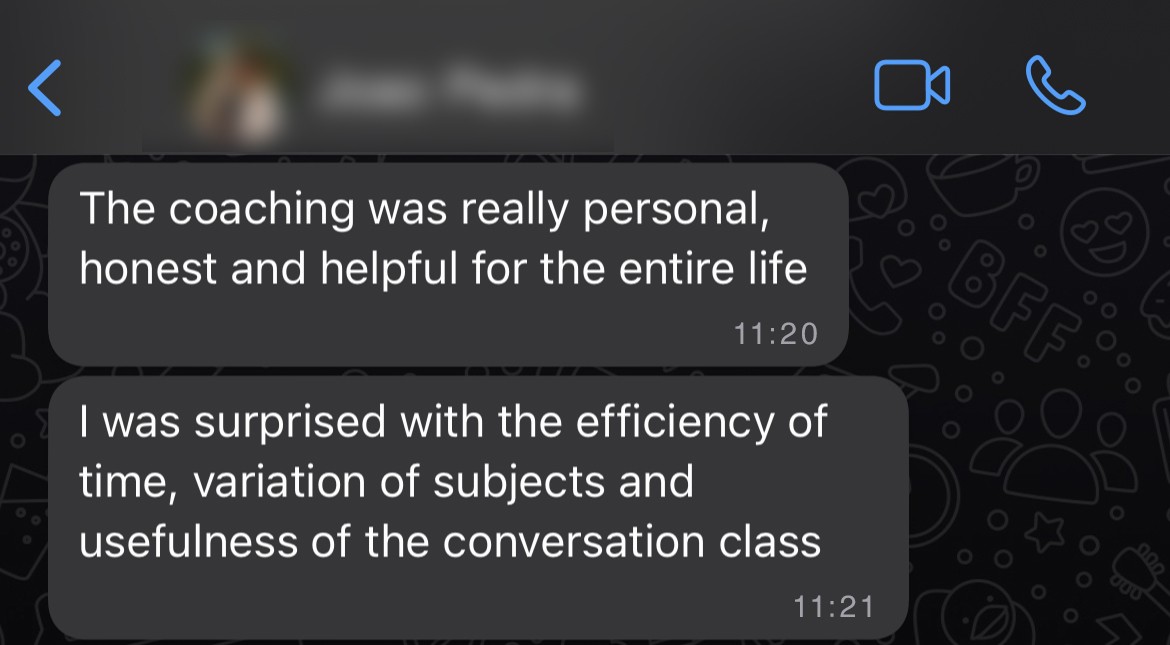 You really feel like he wants to help you
Alex has an amazing ability to pinpoint very subtle areas of your game that need improvement. Also he makes you feel comfortable and safe. When he gives feedback you don't feel judged. You really feel like he wants to help you. I liked how he provided very detailed feedback based on notes taken while listening to conversations. Clearly he made a big effort in all interactions with students.
Samuel (29), Project Manager

Practical advice that stuck with me
Alex shared some concise, practical advice that stuck with me for the whole week, even though we only had one infield session together. He told me to assume that the woman was into me and operate from that perspective until proven otherwise. If the woman is not into it, she will let me know. It is kind of a funny approach because it is the opposite of how I have felt in past experience. I used to assume a woman wasn't attracted to me until proven that she was. This was a great piece of advice for me!
Tarek (25), Software Engineer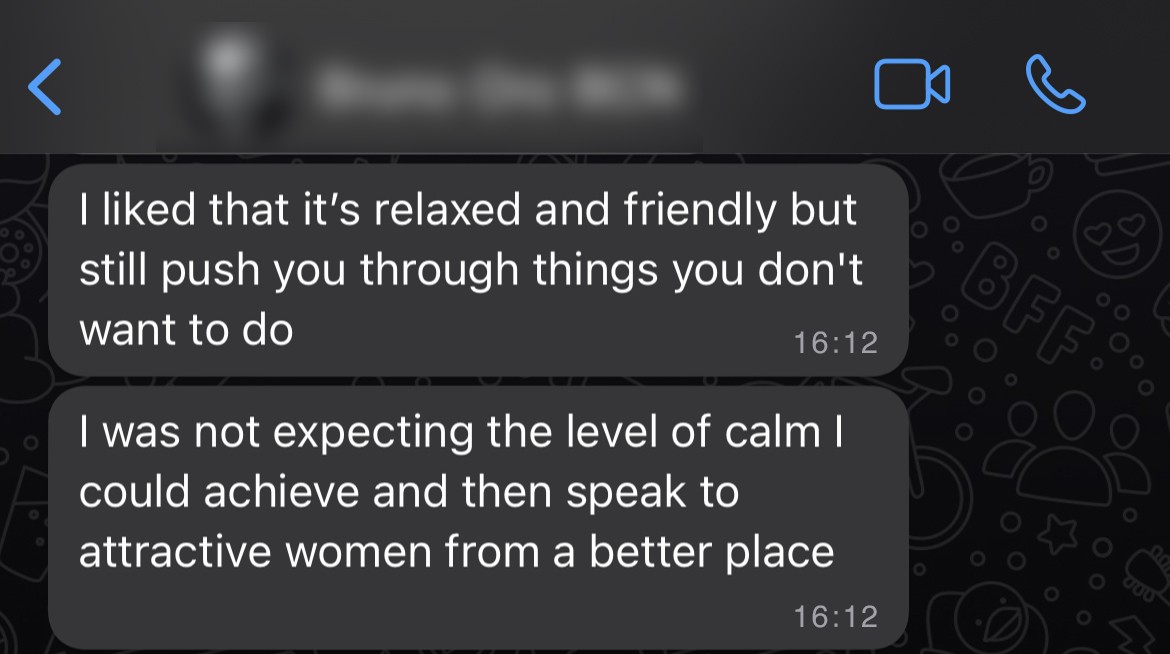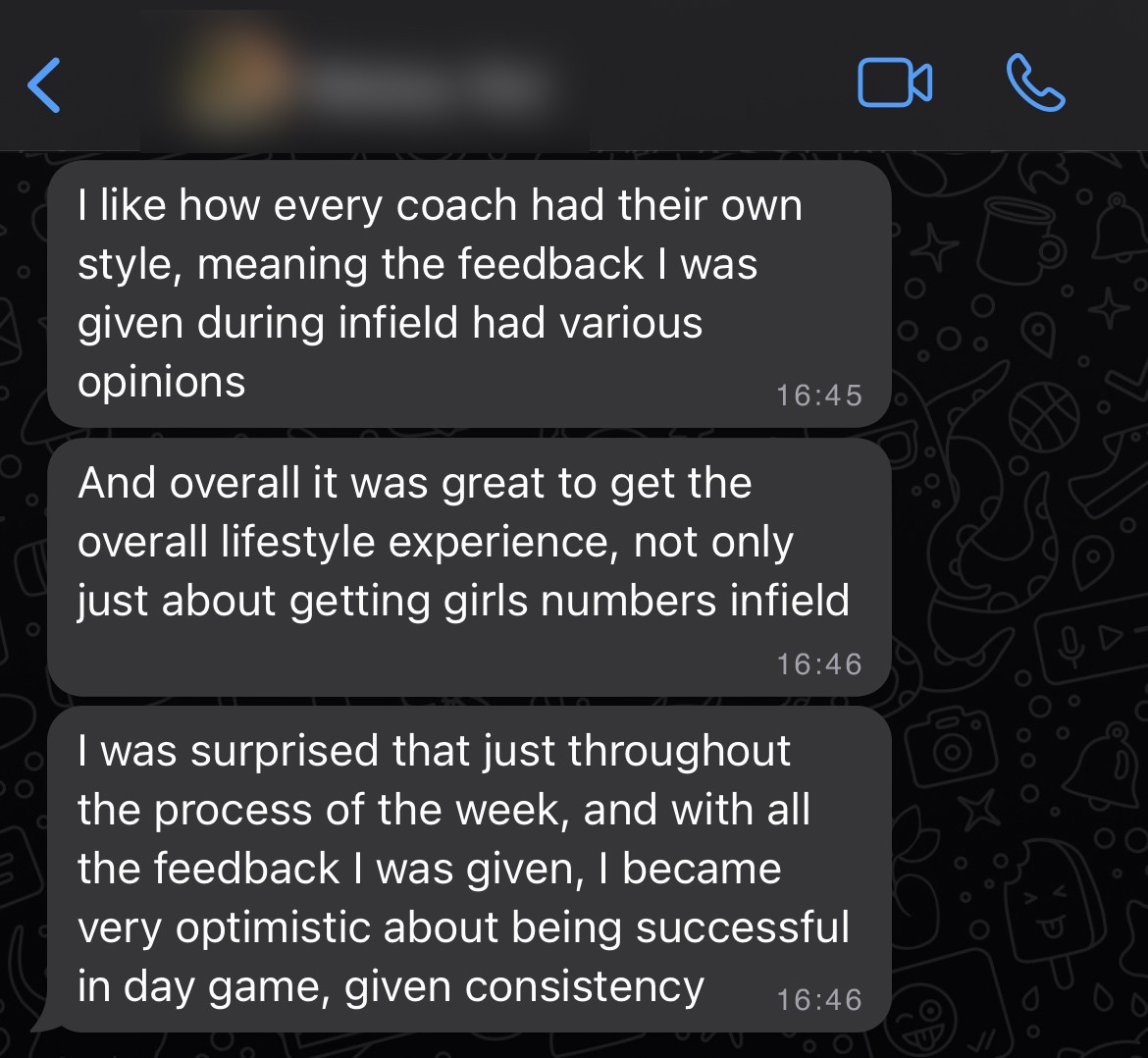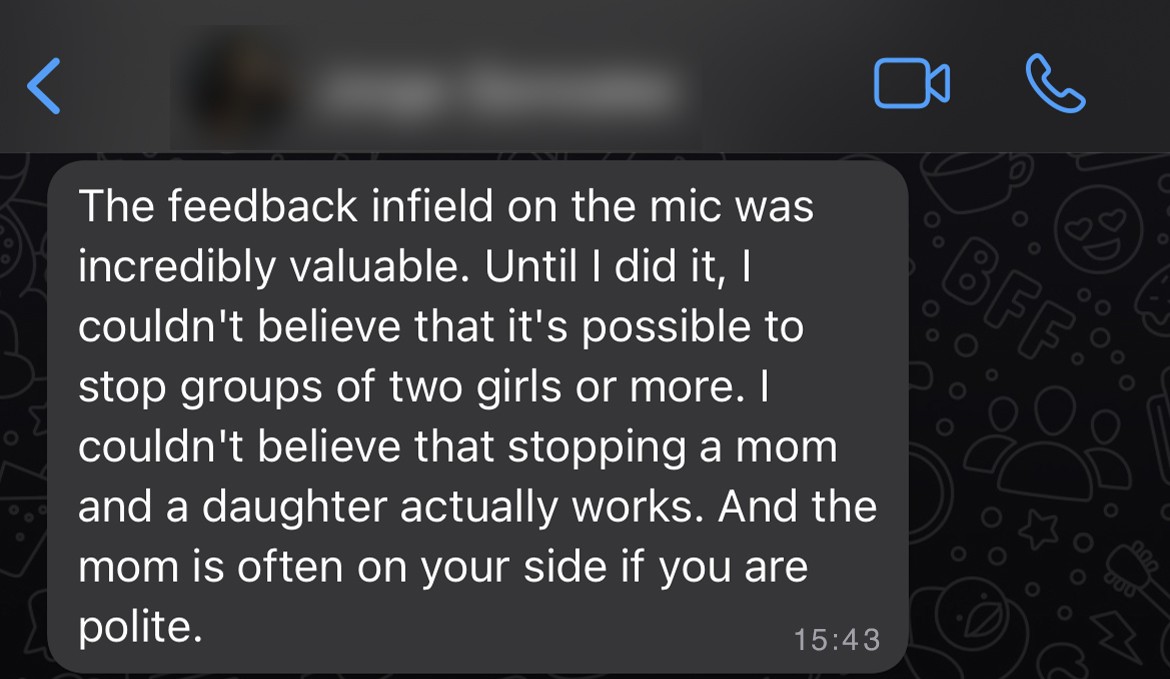 I just wish I had more time to be coached by James
I just wish I had more time to be coached by James. His level of insight, the specificity of his feedback, the demo approaches that he did that I got to watch were all extremely valuable. He has a way of articulating ideas that are so on point that I'm going to have to revisit my recordings multiple times to really understand them. The sex talk at the end was a real eye opener!
Josh (27), Retail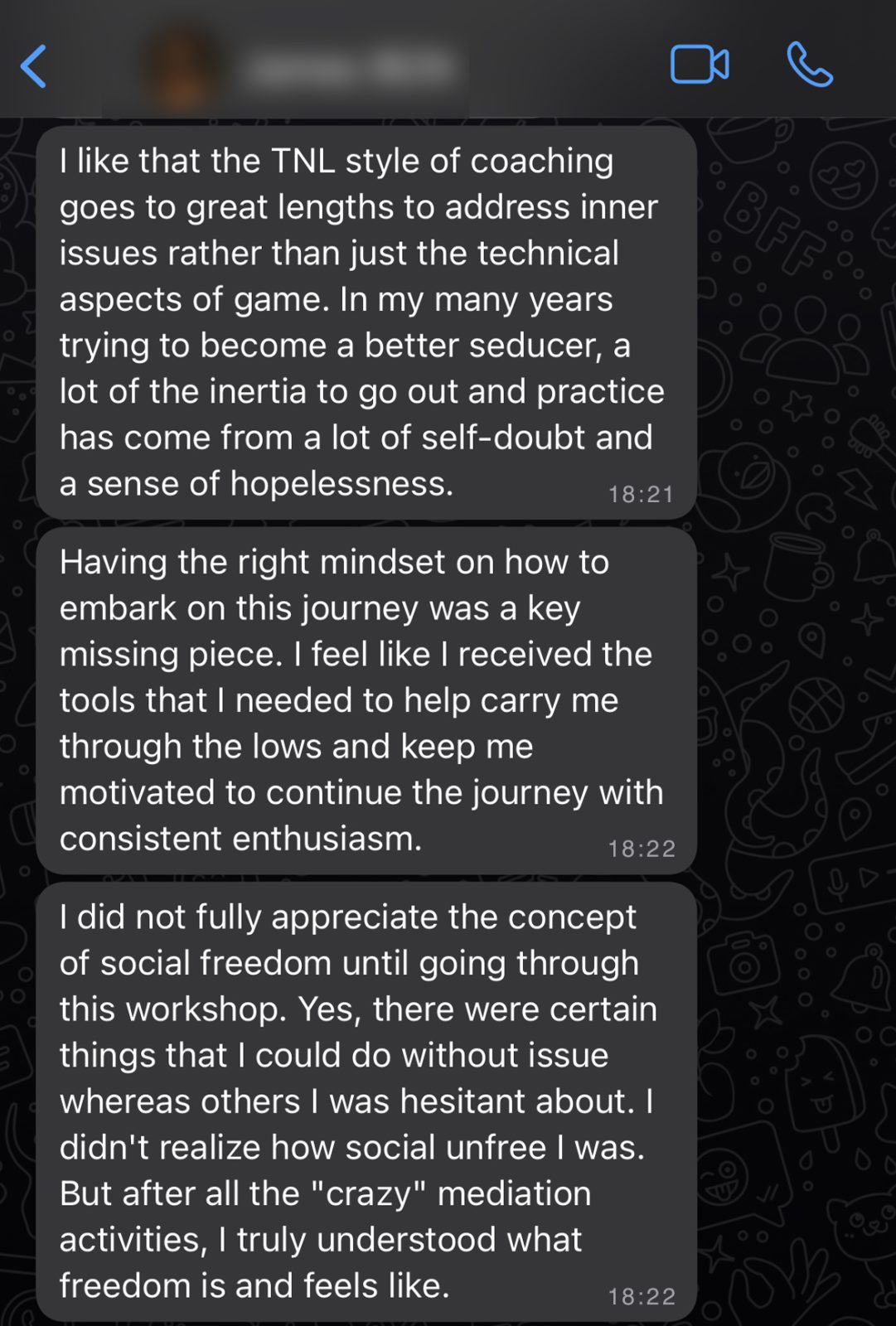 He intuitively knew exactly what I was going through
Shae's ability to help me process interactions that went poorly was really amazing. I felt like he could see my internal emotional state and calibrate his advice accordingly, and that made it very easy to work with him because he intuitively knew exactly what I was going through on the inside. Shae's knowledge much like James runs deep! His morning inner game rants will also be something I come back to repeatedly in the coming months.
Andrew (37), Developer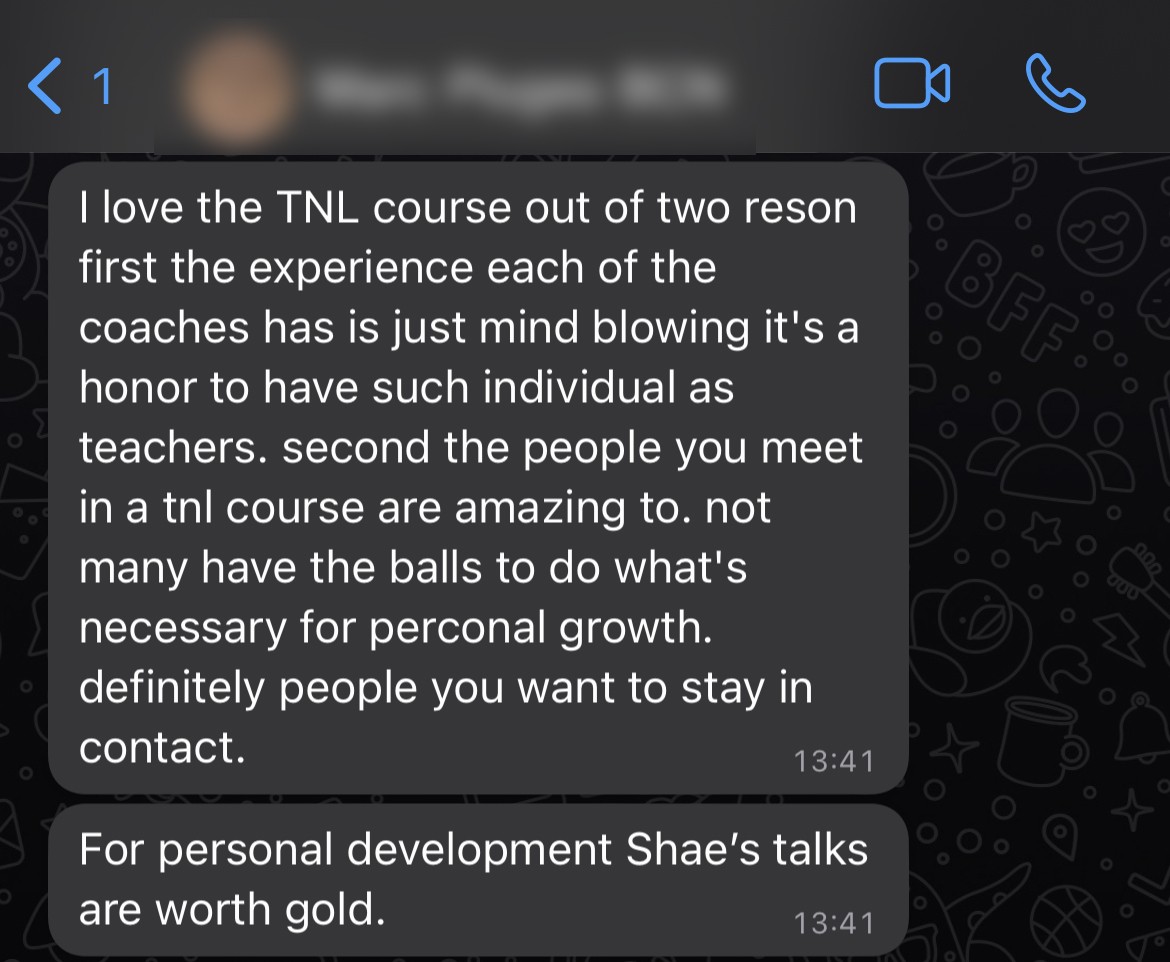 I had the most profound breakthroughs
Shae-Man is a SUPERMAN! He is the hidden weapon of the crew. With any doubt I had the most profound breakthroughs during the workshop with him. Shae gave me wonderful ideas about how I can shift statements about myself, women and circumstances. The idea of the warrior of connection and love stuck in mind forever ever and became my favorite quote. Unbelievable experience!
Antonio (35), Product Support Specialist

You meet us exactly where we are at
The workshop is honest, open and direct. It is focusing on having a real, emotional connection with women and guides us towards it. It is also well rounded and wholesome. It includes all elements to become a real man who strives for greatness and a life full of joy and celebration. All valuable lessons needed for this are in there. Basically, 10+ years of experience are distilled into a few days workshop and I can feel that. I also noticed that students coming to the workshop are on different stages on their journey. You meet us exactly where we are at. That's wonderful!
Stephan (31), Software Engineer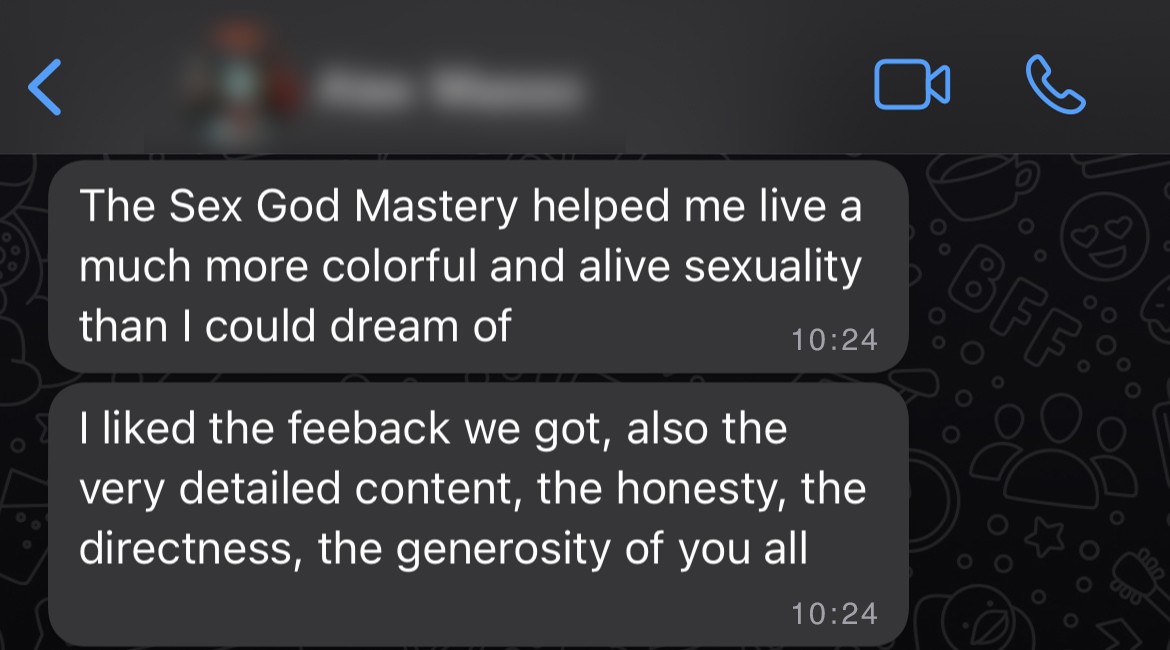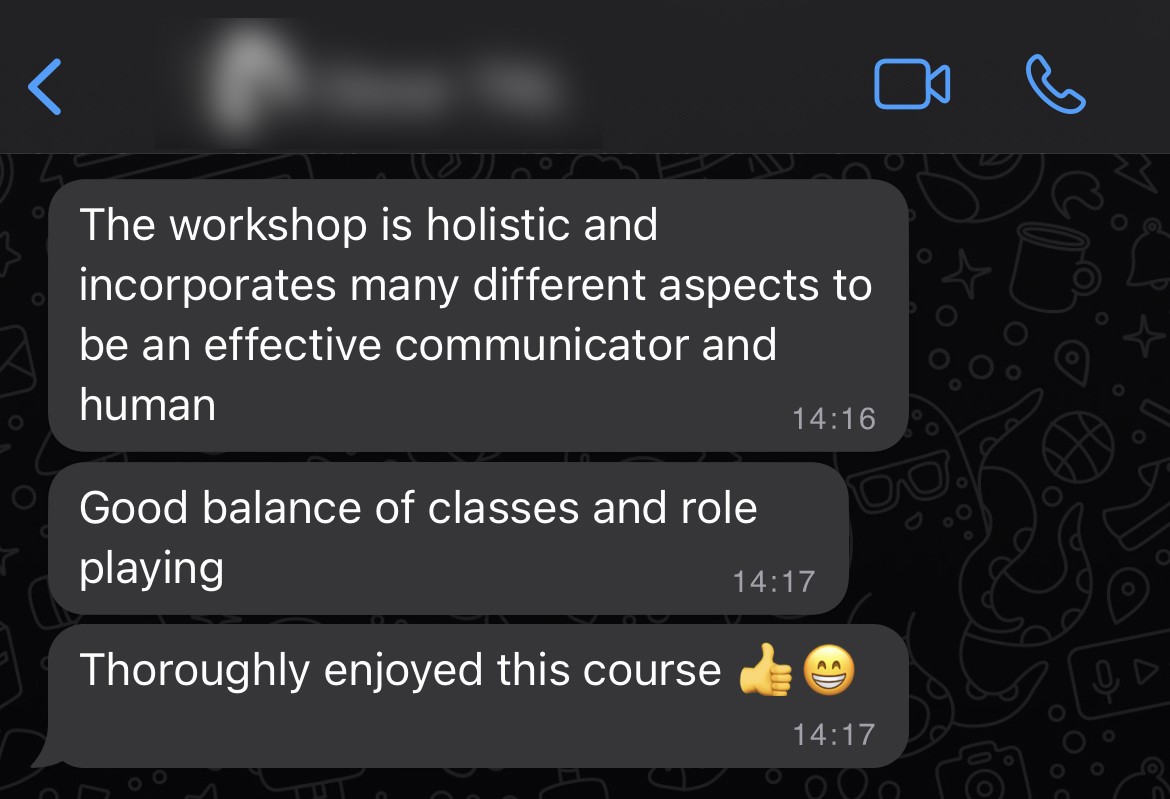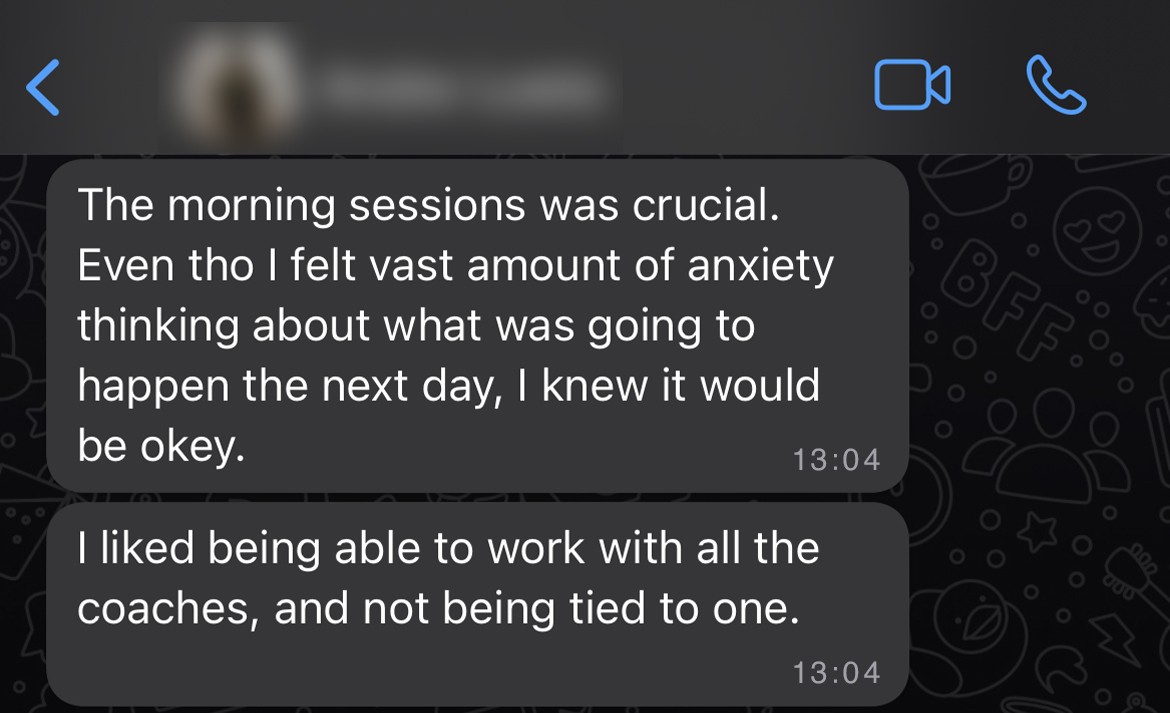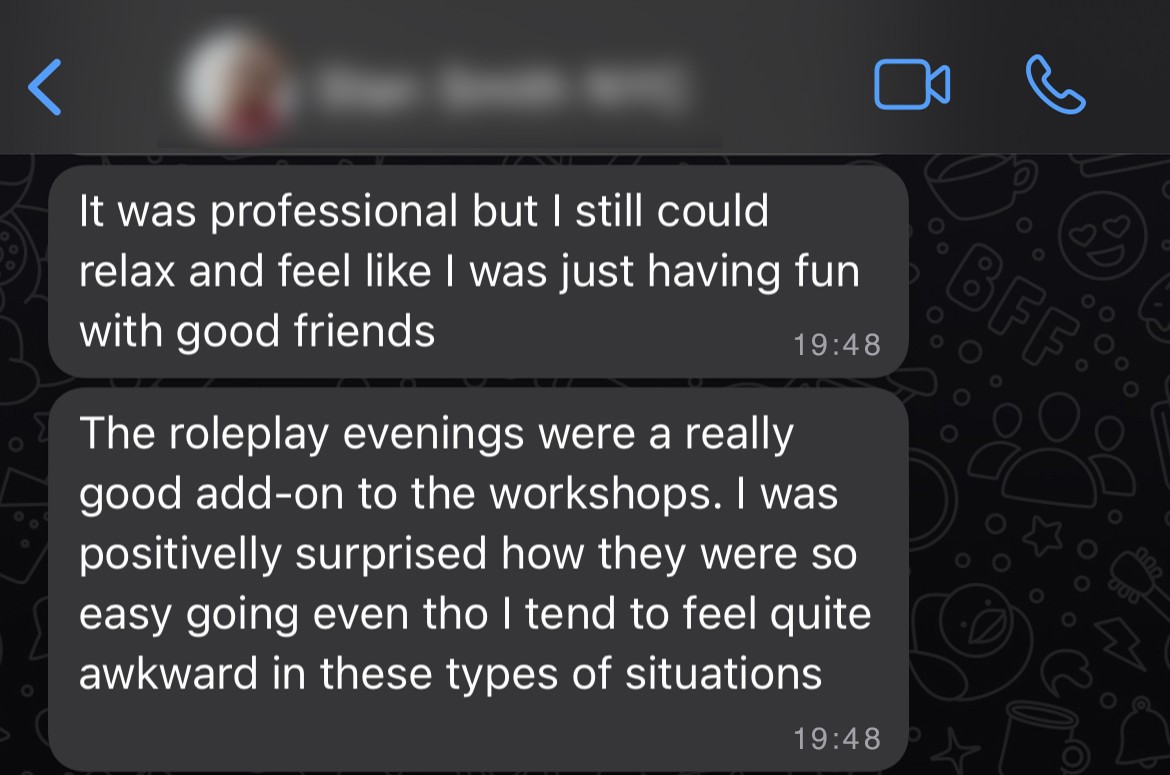 All of the coaches are very real and down to earth
I very much appreciated the authenticity and approachability of all the coaches. Them being so down-to-earth made me totally comfortable asking about anything throughout the workshop.
Mark (30), Mechanic Construction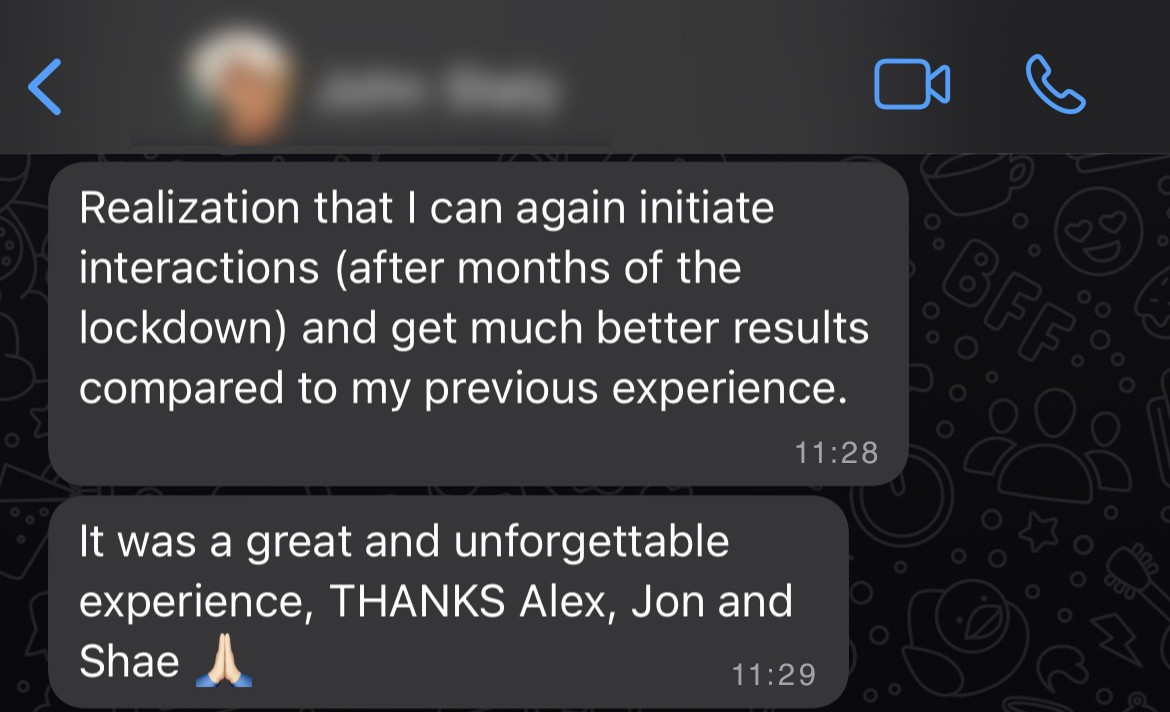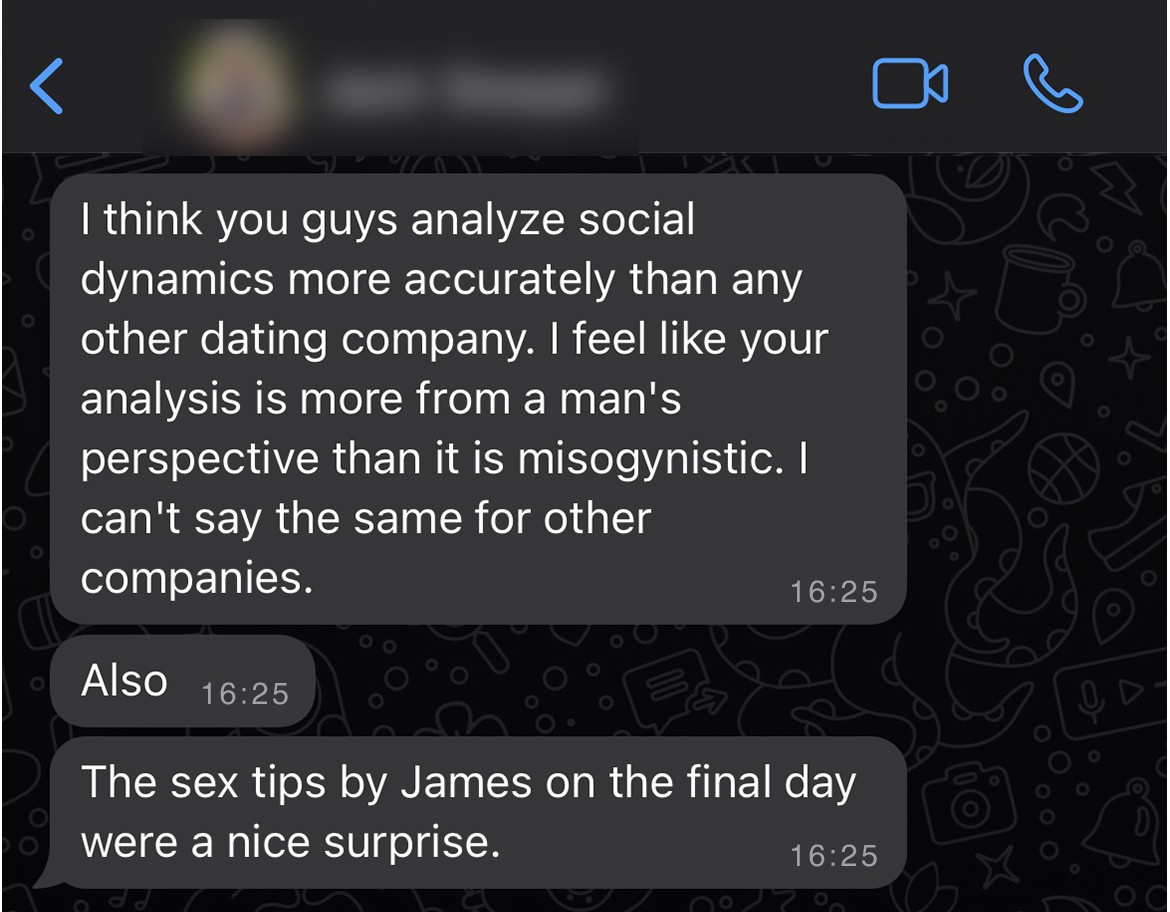 TNL workshop is it's deeper fundament not just "let's get laid by learning lines"
The variety of the different coaches and their specialities and great personalities! I had always the feeling that I was in the spotlight and concentration of the coach when on the mic. In general, which was also one big point why I committed to do this not cheap but priceless TNL workshop is it's deeper fundament not just "let's get laid by learning lines" but core features of awareness, meditation/breathing , communication skills, movements, female insights, lifestyle design and everything with lots of fun. You guys are amazing human beings I love you all! Thanks.
Mitchell (33), Automation Engineer

Best money I've ever spent
James really poured his heart into this workshop and it was felt by the level of detail in his answers to students questions. It was clear he was dedicated to help the students and provided valuable feedback after every approach. As he said on the first day, he over-delivered during this workshop and I would consider taking it again in addition to some other classes. Best money I've ever spent!
Adam (41), Banking