Lots of men are way too technical and linear about seduction strategies.
They always need a precise, step-by-step, action plan for every situation…
How to approach a single girl walking.
How to talk to her when she's sitting instead.
How to start a conversation if you're both in a bar.
But there is one situation that most beginner seducers universally dread:
What to do when she's with other people.
The sudden inclusion of more friends completely puzzles most guys, to the point they often abandon the idea of talking to a girl they like just because she's not alone.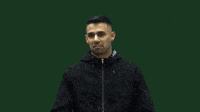 Nonsense.
Truth is that there are no fundamental rules of differences between seducing girls with or without a friend.
All you need to do is acknowledge the other person, introduce yourself, and then go back to the lady you're interested in. If you're generally friendly and charming, the friend will often help you, or at least she's been disarmed.
Check out my latest infield pickup video (it's an unreleased classic from the TNL vault)
In it, I demonstrate all of this in front of the camera as I successfully get a hot Czech opera singer's contact while she's sitting right next to her girlfriend. Pay careful attention to the look they give each other when I leave, that's what you want:)
Click on the link below to watch it
P.S. The best guys in the dating game get consistent results with hot girls NOT because they've systematically internalized hundreds of techniques and patterns like human computers to predict any variable…
They are amazing with women because they can effortlessly adapt to any situation.
They are not rendered static and powerless by rigid dogmas but are minimalist masters of core principles, they can use dynamically to get the best seductive results wherever they are.
For the past 20 years, we at TNL have taught thousands of men in person and tens of thousands online – a practical, direct method to start meeting the women they want and consistently get them on dates.
If you too want to learn from us and transform your dating life, the best way to do so is by joining one of our upcoming live workshops.
We currently have still 2 spots available for our Barcelona Intensive running from May 4th-May 7th, 2022.
Or you can join us for our first US workshop in 2 years, this summer for our epic 7-day New York Program running July 25th-July 31st, 2022––only one spot remaining for this one!