Building an emotional connection with women is way too over hyped these days.
The idea, the fantasy, that you should bond with girls on a molecular level to spark attraction is exactly what prevents many men from sleeping with any woman.
Truth is that you don't need to share painful memories and sorrows from the past.
Or to know all her favorite foods and how her first pet was named.
Nor do you need to soul-gaze at each other in a candle-lit room to get intimate with her.
Quite the opposite…
I always keep my game light and fun, focusing more on generating and releasing seductive pressure than building deep emotional attachment with the girl.
After all, you want her to perceive you as a potential lover and not as her psychotherapist or curious uncle.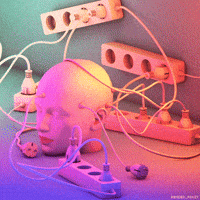 Of course, emotions play a central role in this, but not the one you think…
It's all about stimulating her deepest fantasies with your masculine presence and not about acting as an over-caring boyfriend right off the bat.
To learn more on how to properly create emotional impact without being friend-zoned or laughed at, check my latest video.
In it, I and the legendary Zan Perrion dive deep into common beta behaviors and how to effectively build a 'seductive vibe' with women that makes them heavily invested in you. Click on the link below to watch it:
P.S. Want to develop irresistible masculine charm and get your dating life handled in the upcoming year?
Running from May 9th-May 15th, 2022, our 7-day Residential workshop is your chance to work directly with me, Alex, Virag, and all of our top coaches as we dissect your current results and install rapid upgrades that will radically enhance your interactions with women for years.
Mastering the approach, leading conversations, getting the number, texting, seeing her again, and taking her back to your place…it's all covered! And you also get to practice every skill––and possibly get your first successes––by meeting sexy women in the field every day while getting real-time feedback from the coaches.
6 spots available for the whole year, and they often sold out in a couple of weeks..
If interested, click on the link below to speak with the enrollment team: