Can I be honest with you?
It absolutely bewilders me how so many men think they must put in insanely long hours and effort to meet girls.
Like…you're supposed to enjoy this!
Dating should be fun, for the most part, and add to your life––this is not a job.
Sure, results may differ.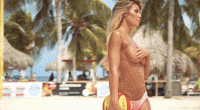 Some guys will encounter success much faster than others when starting to approach women due to their background, pre-existing social skills, looks, and many other factors.
But that doesn't mean everyone who's not already 'gifted' should endure soul-crushing amounts of approaches and late nights out going through hell to get a date eventually.
Let me repeat it in case it's not clear yet: this is not the gym. You don't need to heavily shock some muscle for years to see growth in this area of your life.
It might trigger some, but the truth is that many of the most successful seducers I've ever met were quite lazy individuals.
Nowadays, I'm all about that lifestyle: getting the most romantic results with the least amount of effort.
If you want to learn how I do it, check out my latest video below:
P.S. Want to access my secret network of 200+ ambitious guys, including many of my private students, testing out and sharing the most effective strategies to win at dating, business, fitness, and lifestyle design––for FREE?
For a limited time, you can still join my elite Discord where I personally coach and interact with people daily at no cost.
Starting as my private 'lifestyle experiment', the group has exceeded all my expectations forming a thriving global community with people from dozens of countries within weeks of its creation.
We're very close to reaching maximum capacity, so if you still want to get in for free before we start to limit access to paying members, click below: