You can't fake your way through when seducing women.
Sure, you can invent some grandiose stories and pretend to be smooth and confident…
…For a date or two.
But ultimately, who you truly are will always come through.
And if you lack self-love and trust in the fact that others can be seduced by the 'real you', things will fall apart.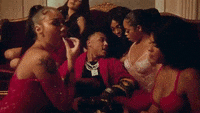 That's why we at TNL focus a great deal of our work with each student on the internal aspects of dating.
The so-called 'core' of attraction and seduction––your character and set of beliefs.
Only after tackling these pivotal foundations, you can start exploring the outer layers of the seductive process––the technical aspects.
Think about it, a Ferrari will never win a race despite having the best suspensions, tires, or experienced pilot if it lacks an engine.
In the same way, no seduction skills will ever make up for poor self-esteem and sense of self.
If you want to learn how to practically get better at dating, both internally and externally, watch our latest video. In it, you'll see TNL's newest female instructor Virag Tierra coaching in real-time some of our students on how to become both effortlessly more confident and successful with girls.
Click on the link below to watch it
P.S. Looking to get coached privately by Virag in one the wildest and most filled to the brim with attractive women locations on the planet?
Running from January 10-12 2021, TNL will land for the first time in history in Miami, Florida!
This is your chance to master the world's most effective system of natural seduction and masculine improvement while spending dozens of hours meeting exotic women in sunny Miami boulevards and receiving real-time feedback by Virag.
If interested, click on the link below to speak with our enrollment team: