This is going to spoil the whole idea of Hollywood romance for many, but here's the truth…
There is no such thing as "love at first sight".
In fact, there is no point in making any serious plans with a girl unless you already slept together (or at least got to know each other on a few dates).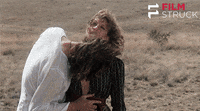 Because why would you?
Why would you ever assume that she's so special and unique that she deserves your total commitment without actually knowing her deeply?
And why should you stop pursuing other women and concentrate all your attention on her before knowing if she truly wants you or not?
I'll tell you why…
Scarcity.
When men have few dating options or no options at all, they tend to behave irrationally and idolize every decent-looking girl that pays attention to them.
It's pretty sad because oftentimes this behavior strongly turns off the girl who immediately cuts things off, breaking the poor guy's heart.
Fortunately, I've been helping hundreds of such needy and unaware guys over the past 15 years to make the transition to fulfilled, seductive men who have several stunners drooling over them at most times.
To learn how they did it, watch the video below:
P.S. Want to become the kind of man who has plenty of choice of gorgeous women to date for the rest of his life?
Then come and join me on my last workshop of 2021: the 7-day Barcelona intensive.
Running from October 4th until October 10th, 2021, this is your chance to re-engineer and optimize your entire masculine lifestyle for future greatness.
Seven days of theory classes, intensive practice with our team of attractive female models to make every concept second nature, and most importantly dozens of hours spent infield meeting, seducing, and going on sexy dates with tons of attractive and spicy Mediterranean women (while receiving real-time feedback by your coaches).
So, far we've sold out every live program we had planned for the year, and I'm pretty sure this one will be no exception…
Currently, there are only 3 spots available, so if you're serious about building an incredibly abundant dating life, get on a call with my team asap.