Alex Leòn here.
Today I want to address one of the biggest but often most downplayed taboos in dating:
The impact of money and net worth on your dating life.
I see a lot of avoidance and people dismissing this topic as something marginal that has little to no effect on your romantic results.
"Women don't care about money. It only matters how they feel around you".
Let me call B.S on that.
Sure, most women do not merely think in terms of assets and liabilities like cold-hearted investors when meeting you…
…But it doesn't hurt to have some degree of wealth, and in fact, it is a key leverage tool that will help you to fastrack progress and date top-tier women a lot more quickly than regular guys.
I've spent the past few years penetrating social circles and networking with top the 5% of wealthy entrepreneurs, CEOs, and startup creators, and I can honestly attest that many of them are indeed surrounded by elite women.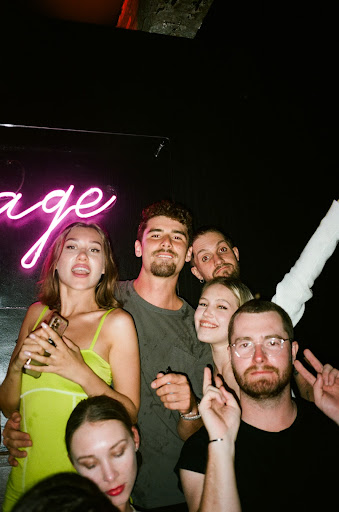 At this point, you might be wondering:
'So Alex, does this mean we're all screwed unless we're high-level millionaires?'
Not at all 😉
As I previously mentioned, money is just a 'tool' that allows you to create experiences and situations that most women are deeply attracted by.
Things like adventurous day trips, holidays, access to VIP events, creative projects, etc.
All of these are highly-scalable ideas that anyone can pull off with creativity and motivation, whether it's a beach villa party or an underground DJ event in a basement – or simply a spontaneous photoshoot after hiking around your city.
It ultimately is all about how smart you are with your money, not how much you have.
In fact, despite not being nowhere near millionaire status, I've managed to gather around myself, using my seduction skills and finances, more hot, high-quality women than most of my affluent friends ever could––now they ask me for advice!
If you want to find out how I did it and learn how to practically leverage your current finances to improve your dating results, watch my latest video linked below:
P.S. Want to personally work with me 1-on-1 to improve your social circle, romantic opportunities, and overall build an epic lifestyle filled with a vibrant mix of cool people?
Today, I'm officially re-opening three coaching slots for my private online mentoring.
This is the perfect opportunity to get trained by me remotely as a private student for four weeks, receiving daily accountability, support, action steps, and guidance so that you take consistent action and absolutely smash your wildest goals.
No pre-packaged training. The full mentoring curriculum is built around your specific needs and challenges and includes advanced guidance on core areas like cold-approaching, productivity, social circle game, social media seduction, and lifestyle design.
To apply for the mentoring and see if it's right for you, book a starter call with me below: