Every so often, I need to remind myself of the bigger picture of things.
On the channel, we talk a lot about the different mindset blocks and fears that prevent guys from successfully approaching more women…
But have you ever heard about 'being approached anxiety'?
For once, this is not about your limits, it's about hers.
Truth is that most women out there do not know how to behave and play cool when a charming stranger stops them in the street or at a cafè.
On a surface level, their lack of participation in the conversation and silence can be interpreted as a clear indicator that she's not into you and you should move on––and sometimes that's the reality…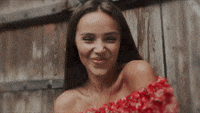 But in a LOT of cases, it's actually a positive sign: she's just shy.
This is something that even I, a pro dating coach, tend to overlook at times.
Being introverted and struggling in social situations is also something women are affected by, much more than we think.
And so instead of forcing yourself to find new ways to be more captivating and engaging when a girl is not responding, you should focus on being aware.
Do I really have to win her attention with intensity, or should I create more comfort and reduce pressure?
I cover this topic at great length in my latest video: how to properly approach and seduce the more shy and quiet type of women out there.
What's more, you can also see one of my students in it implementing the advice in real-time as he successfully manages to 'unlock' a pretty unresponsive Eastern European beauty and get her contact 😉
Click on the link below to watch it:
P.S. Tired of waiting and letting your best years go by stuck in a mediocre, unexciting dating life?
Then come work with us this Summer to rapidly reverse decades of bad habits, become more confident & social, and start meeting the quality of women you truly deserve.
Only a few spots left for our 7-day Residential Program running from Aug 29th-Sep 4th 2022 in Barcelona, Spain––to learn more and book yours (no obligation!) before they go sold out click HERE.
Alternatively, you can work remotely with me for four weeks through a personalized curriculum and daily accountability in my Private Online Mentoring. To find out how it works and apply, click HERE.