Do women perceive you as creepy or sexy?
Very often, the line between the two is blurred and easy to cross.
That's because a large percentage of men are uncomfortable with perhaps the most important element of the dating process…
Physical escalation, aka "how to touch a girl to move things forward".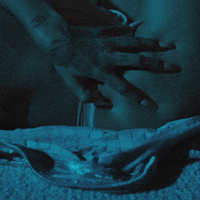 Some try to overcompensate for their insecurities by becoming overly touchy or sexual, creeping the girl out.
While others do not initiate any kind of escalation to make the girl feel comfortable and get friend-zoned on the first date.
Lastly, there is a small niche of guys who have mastered the art of playing with seductive pressure.
They've learned how to physically interact with a girl in a way that sparks her desire and willingness to be taken home while still building tons of comfort––the sweet spot.
This is a topic we cover at length in our live workshops through many hours of class drills with female instructors, and then in the field as the students start to approach and take girls on sexy dates.
If you want to get a sneak peek into one of our "physical escalation classes", check my latest video.
In it, joined by TNL's new female coach Virag Tierra, I demonstrate in real-time how to master the physical aspect of seduction and exponentially increase the quality of your 1st dates.
Click on the link below to watch it:
P.S. If you want to get coached by me and Virag personally in 2021, make sure to check our upcoming training programs schedule.
Currently, we have a handful of spots open for our 4 and 7-day residential programs running in May and June 2021, as well as for our 10-day flagship EuroTour course.
Our live, in-person programs are the most effective way to receive dozens of years of seduction & dating mastery experience condensed in a practical and minimalistic method that builds on your unique personality & tastes when it comes to women and lifestyle creation.
Everyone can benefit from them. College dudes as well as 40+ silver foxes are welcome and are guaranteed to get the tools to build the dating life they've always wanted but never knew how to get.
Currently we're running most workshops in Kiev, Ukraine – very easy to get in, safe, everything open and most importantly endless amounts of insanely hot women everywhere:)
To begin your epic journey, click HERE.