You're on your own.
You can ask for all the support you want from friends, family, and authorities, but in the end, you are the only catalyst for solving your own problems and promoting growth.
It's about taking ownership of your life and reducing the urge to look exclusively for answers on the outside.
It begins by developing, or better 'unlocking', one of the key foundations of true core confidence: self-trust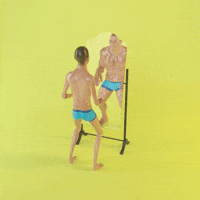 This is the ability to create and follow internal solutions to deal with external problems.
And while it might feel disorienting and extremely challenging at first, over a length of time, it will set up in motion a very efficient and automatic survival system that will guarantee you'll overcome and thrive in all sorts of difficult scenarios––your instinct.
It's fundamental that you continuously hone and perfect this inner skill to avoid losing accuracy.
How?
By progressively feeding it new, more complex problems to solve.
Do this for a while, and you'll notice that even the most anxiety-inducing tasks––like approaching a woman in an unusual place as the subway––will start to become exciting puzzles to solve.
To learn more on how to intuitively turn fear into confidence and win in every situation, watch the video linked below:
P.S. Want to work with us in 2022 to learn how to intuitively attract world-class women?
Our intensive live workshops are the fastest way to unlock and refine both the inner and outer skills that contribute to massive social and seductive success.
From dealing with negative beliefs, social anxiety, self-sabotage, and poor self-esteem, to effortlessly approaching women everywhere, taking their contacts, and smoothly organizing successful dates––we cover it all!
Your next opportunity to get coached personally by me and the entire TNL team is our 7-day Residential program running from May 9th-May 15th, 2022, in Budapest, Hungary.
To learn more about it and see whether it's a good fit for you, click on the link below to speak with our enrollment team: