Well the sex tips explained here are about the type of bedroom archetypes that nice guys shy away from. The Animalistic Lover. Letting go fully, a dominant mentality, and very direct language are core foundations for becoming such an intense form of lover.
1. To tap into the animalistic drive within yourself, you must be willing to let go fully
It requires that you tap into your desire to really fuck your woman. Now you say "I do that every time we have sex". Really? So, you're telling me that you have ripped your woman's clothes off right after stepping in the door? You fuck her so hard and came in her mouth afterwards? You stuck your fingers down her mouth as you were fucking her from behind? Stop and think have you done this? Even if you haven't, start now. The next time you are horny and you are with your woman, just let go. Push her up against the wall roughly. Grab her by the hair and spank her ass while you still have your clothes on. Fully take her. Make her orgasm over and over. She'll love you for it.
2. Dominance is the intention.
The sex tips in mainstream media rarely talk about this because it's too much to handle, but women love to be fucked hard and in a dominant manner often. Dominance is taking on the mentality that she is you
rs, and you're responsible for leading everything in the bedroom. It's a mentality though. "Your mine" is your intent behind dominance. Your eyes show it. How you handle her will show it. She will love you more for doing this as well. Let her know through the way to look at her and handle her, that she's yours.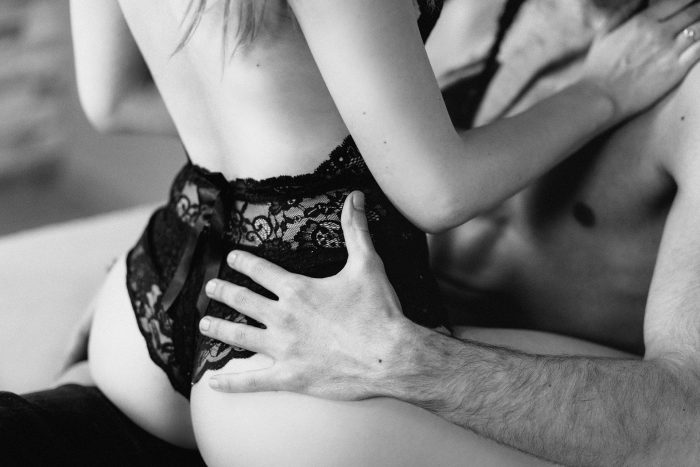 3. Be very direct in how you speak to her.
The way you speak should match your dominant mentality. Try being dominant and saying, "You're pretty", "You're so cute". Won't work. The language should be something like, "You're mine", "You're fucking sexy", "I love fucking you". See the difference. Speaking in an explicit and sexy way will be such a turn on because it matches the mood and she feels more like she's under your control. Tell her. Command her. Be the animal of desire to take your woman in the way you speak.
If you want to explore this topic in depth, I created week-long course that offers the unique opportunity to gain world class training for you. Click HERE to get instant  access.
Start fucking your women men. Let them know just how much you really desire to be inside of her. I understand why women want it, because it's the way they fantasize about it. Hopefully these sex tips will help all of you be that beast in the bed. Until next time…