(And How To Pass The Tests!)
If you've spent any time exploring the theory and literature behind dating, seduction and 'pick-up artists', you've likely heard about something called a 'shit test'.
But what exactly is a 'shit test'? Why do women do it? How do you know you're being tested?
And most importantly of all, what should you do about it?
Shit Tests 101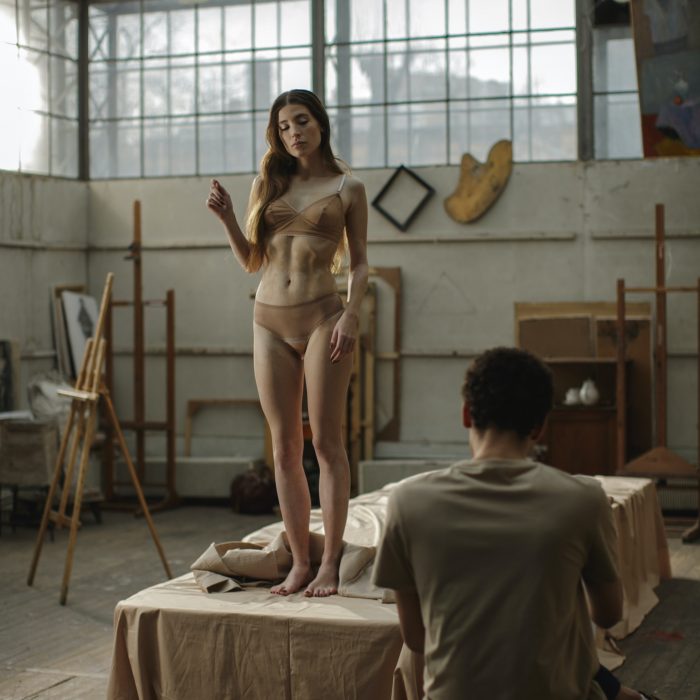 Let me ask you this. Have you ever had a woman just completely lose interest in you in a very sudden manner? Its likely because you weren't able to pass a test.
Firstly, there is a surface level of testing that women do. They'll ask a man what he does for a job, observe how he dresses and grooms himself, all to get a basic sense of what kind of man he is.
But beyond that, she will tease and poke him to see how he responds.
See, some men have the look, the clothes, the pose, and can say the right thing, so for all intents and purposes they seem to be the real deal. However women know there is a difference between appearing confident and being confident.
Therefore they have developed ways of prodding men like this to get a response from them.
Oftentimes they'll find that the guy they thought was confident is actually really reactive, angers easily, is too nice and apologetic, or prone to being forlorn.
Passing The Test
Women test men because they need to separate the little boys from the men. At some stage in her life she's dated some guy who on the surface looked like he was the shit, but she eventually found out he was a reactive little boy in a man's body.
You'll know you're being tested any time you feel like reacting to something. If you're self aware enough and in the present moment, you'll be able to spot those shifts in your own state of being where you suddenly feel on the back foot, as though you feel like defending yourself, or perhaps something you've said or done.
---
Know that if a woman is testing you, it's a good thing. It means she wants to find out more about you, and part of that is finding out how reactive you are.
---
Being reactive means how you respond to things that are unexpected or not going your way. Examples include her showing up late to a date, a waiter gets your bill wrong, someone cutting you off in traffic.
This tells her what a relationship with you will be like, whether it's just dating or something more serious. If you yell and scream when she's late for a date, or if you shut down when she makes fun of you, it's going to show her everything she needs to know about what kind of man you are.
A lot of men aren't even aware they are being reactive, or being tested, and only realize it after the fact. The solution to this isn't having some pre-planned responses or trying to 'one-up' the girl, but instead gaining a deeper sense of awareness through meditation. In my online course, the Marshall Meditation Method, I teach a practical way for men to meditate and carry that feeling of self-awareness into their daily lives.
If you think you've failed tests in the past, or can't even recall a woman ever testing you, those are both clear signs that you need to be more self-aware when interacting with women. You can learn more about the Marshall Meditation Method 6-Week Online Course by clicking here.
Turning The Tables
Just in case you were starting to believe that seduction is so one sided, that it's unfair that women test men but not the other way around, guess again.
It turns out that men test women too! When you're walking around in the world you're constantly testing women on their looks, and the ways that they utilise their beauty.
Their hip-to-waist ratio, the size of their breasts, their clothes, their make-up, their hair colour, how they move their body, and so on.
However, as with women testing men, there are different layers. Testing a woman solely on her looks is still very surface level. Even if she is incredibly hot, you're still going to have to spend time with that person.
If you're just starting out, maybe you just want to sleep with hotter girls, and there isn't anything wrong with that. But after a while you might find you need to lift your standards to make sure you actually enjoy hanging out with her too.
Ultimately the end goal of learning seduction is to be able to have choice, and if you're actively choosing you need to test women to see if they're worth dating, which includes more than her being hot.