Ever wondered why some guys progress fast in dating while others take years to get their first results?
There's a lot involved with seductive success, and hard work is not always the answer.
Like in real estate investing, for example, your location is critical to define the magnitude of what you can realistically accomplish in your romantic and social lives.
This is the classic case of being in the right place at the right time.
So ask yourself: are your current city and living situation helping you to meet hot girls…
…or are they cock-blocking you?
Being stuck in a small town where everyone knows everybody might not be ideal in the initial phase of your journey where approaching dozens of women and getting reference experiences is generally recommended.
Likewise, moving to a vibrant and popular European capital, only to rent one hour outside the city center in a sketchy neighborhood to save money, will definitely impact how easily you can convince girls to come back to your place at the end of a date.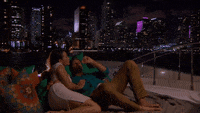 Logistics are and will always be a major make-or-break factor in dating: "Location! Location! Location!"
After years of traveling around the globe every other weekend to coach guys for TNL, I can't emphasize enough how important it is to pick the best home base to build your dream lifestyle.
Good news is that there are plenty of good options to choose from: whether you're a young student looking to live close to the good bars and hipster cafes or a self-made entrepreneur seeking luxury and elite women.
Watch my latest video to find out my 3 personal favorite cities (and the three to avoid!), discovered in nearly a decade of research, to meet hot girls this year. Link below:
P.S. Want to have instant access to me and dozens of other action takers all over the world, for FREE, and receive the latest daily insights on what truly works with women, lifestyle, sexuality, social circles, wealth-creation, and a lot more in 2022?
I've recently launched a free, secret Discord accountability group, and the response has been phenomenal with guys teaming up, networking, and mentoring each other within less than a week from starting.
If you want to join, click on the link below. Only a few more spots are available this month, then you'll have to join the waitlist:
If you also want to work with me, James, and the team in person, in one of the most proven cities on the planet to seduce hot cosmopolitan women, then join us from Sept 26th-Oct 2nd, 2022, in NYC (spoiler), US, for our legendary seven-day Residential program.
Daily theory classes and personal mentoring from the entire TNL team, daily infield sessions where you'll meet dozens of elite women and get dates in real life, inner game & confidence training with our psychology specialists, photoshoots for your social media, and a lot more.
Three spots left. We expect to sell out this week.