Ever wanted to crush your past self?
To savagely punish that "old you" who chickened out and missed on many great opportunities and adventures.
To wipe that weak and insecure guy that women were never attracted to off the face of earth…
…In order to build a better, stronger, and more successful "new you"?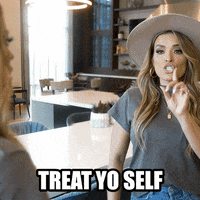 Let's be honest we all feel like that at some point in our lives.
Especially after getting the first taste of any sort of worldly success…
That's the eureka moment for the most: the realization that they can actually aspire to more than a mediocre and scarce life.
And so they begin to hustle, aggressively trying to accumulate and achieve as much as they can to prove themselves and the world they're not the same losers they used to be.
The bottom line?
They often end up in a much darker, more scarce, and desperate place than they used to be in before.
Why?
Because every part and facet of us, especially the cringy and less attractive ones, play a fundamental role in our masculine growth.
Find out more about this topic and how to stop hating your past mistakes in my latest video. Click on the link below to watch it:
P.S. Looking for a way to evolve into the strongest, most seductive, and truly confident man you could be?
My 8-day Natural Warrior Training program is the culmination of over fifty years of combined experience in developing powerful masculinity and accelerating men's lifestyle growth to epic levels taught in an intensive, safe, and brotherhood-oriented environment.
Personally taught at my private property in Portugal, the next round of NWT will run from August 15th – August 22nd, 2021 and will be hosted by a faculty of world-class teachers specialized in key areas of masculinity such as movement, sensuality, Tantra, nonlinear fitness, shamanic healing, sensory awareness classes, wildman training and much more.
To learn more about this revolutionary program, click HERE