Getting to know a girl at a deep level in conversation and straight out barraging her with questions are two very different things.
This is a common issue I often encounter with many of my students: how to properly lead things verbally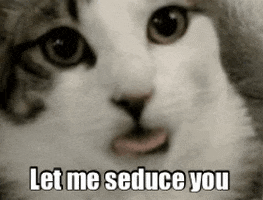 See, every time we observe naturally charming people doing their thing, it's their innate ability and confidence in flowing from one topic to another that fascinates us the most.
And so we try to replicate what they do by making excessive (and sometimes hilarious) use of one of the most basic conversation tools: questions.
Suddenly, the whole date begins to look and feel like a job interview, and as a result tension and desire dissipate and you lose the girl.
The solution?
A better way to go about this is to try what I often refer to as the "QAC" method.
Here's how it works…
Every time you pose a Question, carefully listen to the Answer the other person gives you and then make a relevant Comment.
It might feel a bit weird or robotic at first, but once internalised, this framework is guaranteed to make you much more naturally charming and skilled in all sorts of verbal exchanges.
To learn more about effective conversation strategies and the QAC method, check the video below:
P.S. Want to radically improve the way you communicate and interact with women?
Looking to stop settling for average girls you're not really into and start dating only high-quality, crème de la crème, girls?
My 10-day Euro Tour program is your last chance in 2021 to eliminate all obstacles in your dating life and make your craziest seductive dreams come true.
Running next week, from Sept 1st-Sept 12th, 2021, in Kyiv, Ukraine, this intensive workshop will teach you everything you'll ever need to know to attract women and enter casual or exclusive relationships with them.
Through 80+ hours of coaching per student, we will make sure to leave no stones unturned in your seductive evolution, covering everything from how to technically approach women anywhere with no fear, to developing charm and people-magnet conversation skills, all the way to seeing her again on a date, turn her on deeply and take her home with zero resistance.
As of today, we can only accept 1 more guy into the program.
First day of training is next Wednesday, September 1, 2021, so if this is something you're interested in and are willing to make the trip to Kyiv, I strongly recommend you speak with us ASAP to book your spot.