How To Start Making Change
Think about the last 12 months of your life.
Would you say much has changed? Or are you still doing the same thing day in day out, not noticing that time is flying by along with all of the wonderful things in life you're missing out on?
Watching The Years Go By
Over years of coaching men from around the world I've noticed there are some commonalities that they share despite coming from different walks of life.
One of the most pressing problems is that they aren't happy with their day to day life.
They're too busy with their daily grind to figure out what they really want, and even if they know what it is they're too tired from living on someone else's time to make it happen.
Is this something you can relate to?
Oftentimes it can feel as though you aren't really 'living' life. By this I mean that you're doing everything you can just to keep your head above the water so that you don't get swallowed up by the responsibilities and drama that comes along with being an adult.
Most people working a typical full time job wake up and meander around in the morning before heading to work, and don't finish until 5 or 6pm. That's their whole day gone before they can devote any more time to things like fitness, spirituality, and other self improvement.
Yet that time is normally swallowed up by other commitments, or isn't effectively utilized because they're simply so tired from work.
How are you supposed to ever change this?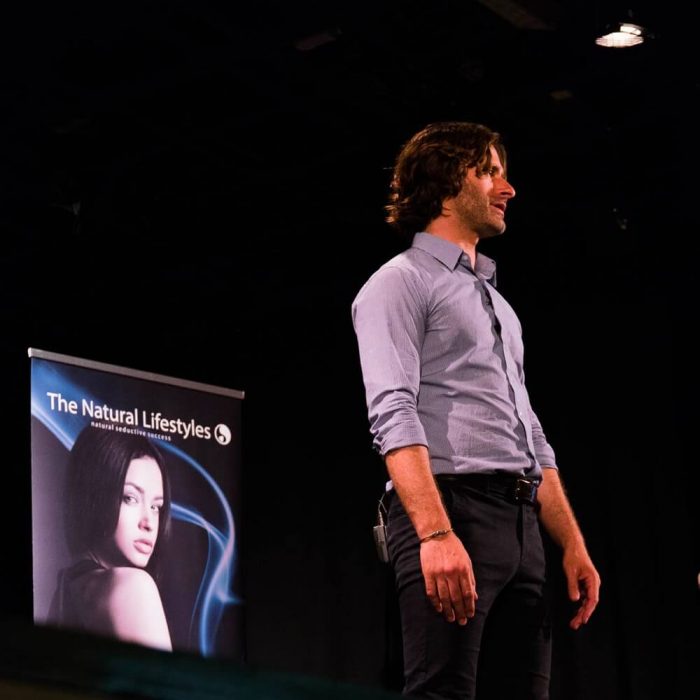 To See Is To Believe
Before you even begin to make any changes, you need to really get clarity on what it is that you need to change, and what that change would look like.
So ask yourself these four questions, right here, right now.
"What Do I Hate In My Life?"
Just be honest about what you don't like about your life, no matter how harsh or cruel it may seem, no matter what emotions it may bring up.
Next, ask yourself:
 "What Do I Wish I Did More Of"
Maybe it's meditating, or meeting more women, or having sex. What is your life lacking at the moment that you need more of?
Third,
"What Do I Want My Life To Be In One Year?"
One year might seem like a long time, but think back to 12 months ago. What was that like? Has much really changed since then?
Finally, ask yourself:
"What would my perfect day look like?"
If you could do anything you want for one day, what would that be?
Perhaps you're still reading this article, but haven't actually taken the time to really ask yourself those questions.
It's incredibly important that you do, because just being aware of what you actually want is the first step towards change.
Without knowing what you're going for, you're really walking blind.
Making The Most Of Your Life
One of the most common regrets people have when they're on their deathbed is not having the courage to live a life that they truly wanted, instead living the life that others expected of them.
On workshops we really challenge our students to start asking deeper questions about who they are, what they want, and how they want to live their lives.
If these questions have highlighted the fact that you don't have the abundance of women in life that you really want, the best way to get started on changing that is to sign up for my 3-Week Online Video Course, the Dating Accelerator.
I've intentionally designed it to be a practical, no-nonsense introduction to approaching for beginners that will teach you everything you need to know from how to stop a woman on the street, to getting her number and taking her on a date. You can find out more information by clicking here.
It might seem like now isn't the right time to start. That you'll make a start as soon as the weather gets better, or once you've completed your degree, or after you finish that big project at work.
I'm here to tell you that there is never going to be a 'right' time to start. The best time to start was yesterday. You've already missed the boat on this, because you could have already taken your first steps towards getting the life you want.If you still haven't answered those questions, go back and read them again. Grab a pen and paper, and make a commitment to yourself to start making some changes.